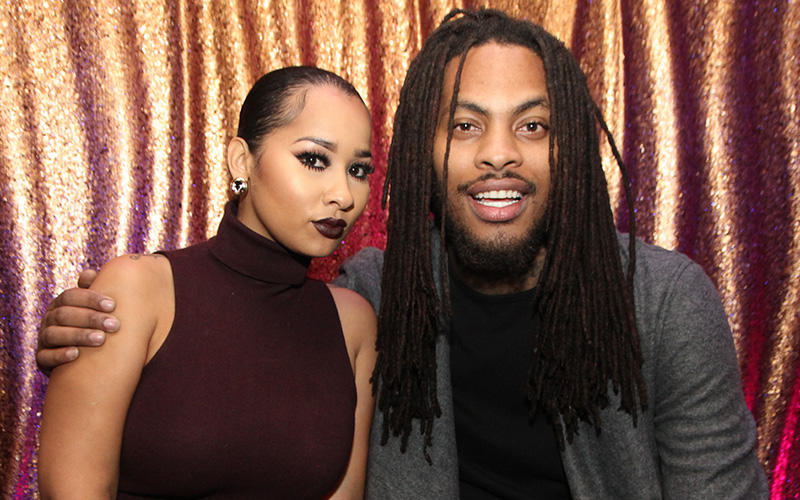 Tammy Rivera is setting the record straight on her breakup with Waka Flocka.
After the Love and Hip Hop Atlanta star broke the news on Monday with a cryptic Instagram post, fans immediately started to speculate that Waka had cheated. Turns out, that wasn't the case and the decision was actually a mutual one.
In a lengthy post on IG, Tammy shut down the infidelity rumors and made it clear that she and Waka are still on good terms.
Y'all listen and please listen clear! I will not speak on this situation again… Me and Waka separation had nothing to do with ANYONE! Waka did not leave me for ANYONE lol. We made a mutual decision that we needed to separate, Sometime ppl use other people's lives to prey off and get attention, I guess for IG likes or followers. It's very sad but it's the truth and the world we live in… Waka is a Great man and father to my child, we all make mistakes and learn from them. BUT PLEASE don't listen to these attention seekers. Just pray for them!! Y'all have a blessed day!!
But that's not all Tammy had to say. She also addressed Chief Keef's ex Simone Patton, who's been claiming she's behind their breakup on social media.
"What y'all hoes fail to realize is that, even if it's not me, it's still not gonna be you boo. Just cause I'm not with Waka don't mean that y'all can start sliding in my DMs…And y'all please stop believing these hoes on these blog sites looking for a story line and a come up," Tammy said in video on her snapchat.
As we previously reported, Simone threatened to leak photos and videos of her and Waka. She also posted a cryptic message on IG taking shots at Tammy.
Waka, however, doesn't seem to be the least bit phased by Simone's claims and like Tammy, is denying cheating rumors.
Be the first to receive breaking news alerts and more stories like this by subscribing to our mailing list.