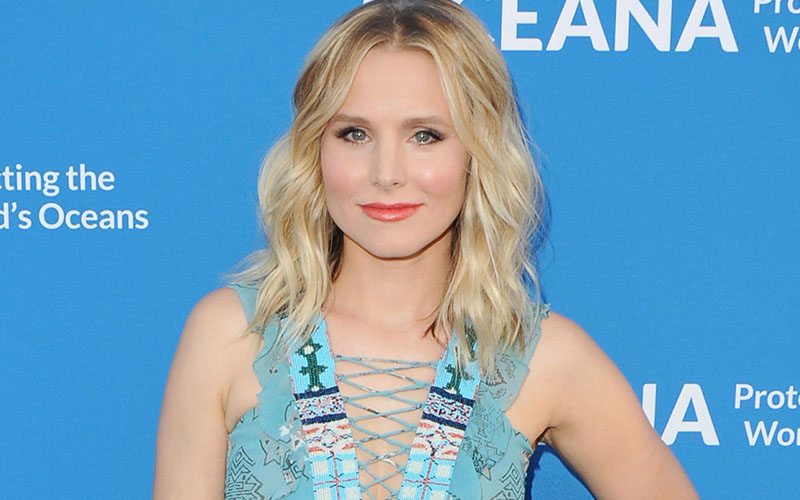 Eternally bubbly and funny actress Kristen Bell is getting brutally honest about her battle with depression.
What?! A happy, successful (and rich) actress gets depressed and is not ashamed to talk about it? The "Veronica Mars" star wants to destigmatize the mental health issue and has written about her experience in an essay for TIME magazine's advice site, Motto.
Bell's first bout with depression occurred while she was in college. For no particular reason, she felt worthless, a sense of loneliness, and like she was a failure and had nothing to offer.
Wise advice from her mother gave her the strength to talk to someone about her issues. She continues to talk to a therapist, family and friends, and even takes medication. In an effort to end the shame attached to depression, she encourages others to seek help. She also advises routine mental check-ins just like a doctor or dentist.
"There is such an extreme stigma about mental health issues, and I can't make heads or tails of why it exists… Anyone can be affected, despite their level of success or their place on the food chain. In fact, there is a good chance you know someone who is struggling with it… So why aren't we talking about it?" she writes.
Bell raises an excellent question: Why don't we talk about it?
The stigma attached to depression and other mental health issues, like anxiety, is dangerous. One should not feel ashamed or disparaged because of the illness, nor should they ignore it.
Nearly 20% adults suffer from form of mental illness and according to the U.S. HHS Office of Minority Health, 63% of Black people believe depression is a personal weakness. This statistic is staggering and unfortunate. One of the first steps in eliminating the stigma is by speaking out. The more people share their experience, the more others can relate and seek help.
Similar to Bell, I am typically a happy person. My bubbly personality and eternal optimism allows me to always find a way to uplift and put a smile on someone's face. However, about five years ago, and behind closed doors, my own smile began to fade. I retreated from people, found less joy in activities I love, uncharacteristically neglected classes, slept too much/slept too less, etc. Realizing there was a problem, I sought help. I received treatment for several months without telling any family or friends.
Through the process, I began to understand depression on a deeper level and knew that sharing my experience could benefit others. I feel no shame in my battle with depression and continue to be open about what I've been through. I didn't even hesitate to go back to therapy when I felt it was needed last year.
Prominent people, like Kristen Bell, using their platform to discuss such matters is extremely important. It gives a face to an illness that is often hidden in the shadows.
Bell joins Jim Carrey, Kendrick Lamar, Lady Gaga, Alicia Keys, Kanye West, and a list of other celebrities that have bravely talked about their experiences with depression. We should applaud them for their efforts in helping to destigmatize this common illness.
Be the first to receive breaking news alerts and more stories like this by subscribing to our mailing list.