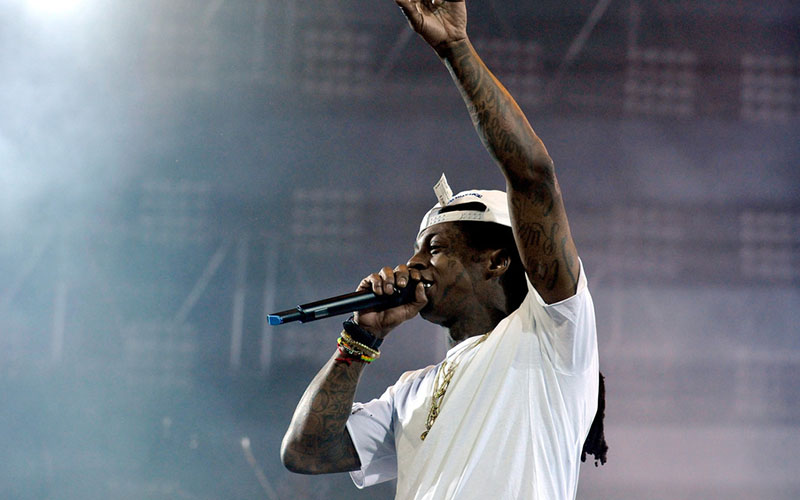 It doesn't look like the feud between Lil Wayne and Birdman will ever be resolved.
During a concert in Phoenix this past weekend, Wayne continued to throw shade at his former pops and refused to put any respek on his name.
Wayne told concertgoers:
"F*ck the bullsh*t. F*ck the world. F*ck the Birdman. F*ck Cash Money. I'm going through a lot of bullsh*t right now. These ni**as got me in bars right now. They don't want to see me make good music. I don't know what the f*ck's going on, but f*ck them ni**as. And I just want you to know if anything, if you thought that for any second I gave a f*ck about it, I can't because I got people like y'all that's still supporting me."
However, despite his issues with Birdman, Wayne says he still plans on treating his fans with two new albums. "I want y'all to know I've got two new albums coming y'all way", Wayne said to the crowd.
Things between Wayne and Birdman have been shaky since Wayne revealed on Twitter in 2014 that he was being held hostage in his record deal, eventually leading the YMCMB head honcho to file a $51 million lawsuit against Birdman and Cash Money.
Last month, Wayne was captured on camera screaming "f*ck Cash Money!!!" at a show in Denver, and not too long before that, he posed for a picture with a couple of Birdman's enemies — Rick Ross and Trick Daddy — backstage at Beyoncé's Formation Tour concert in Miami.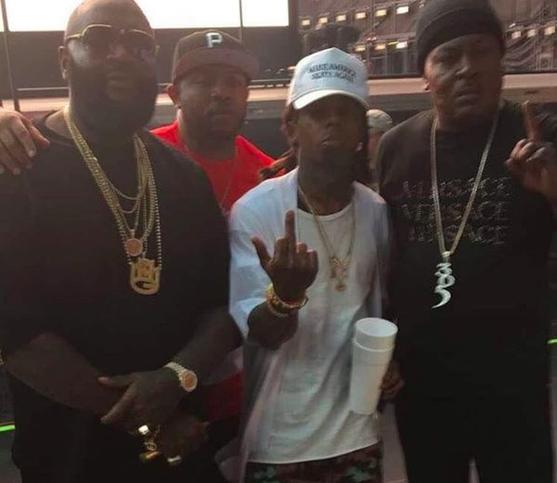 It seemed like Weezy and Birdman were on the verge of a reconciliation earlier this year when they were spotted partying together on New Year's Eve at Drake's party. Guess they couldn't come to a happy medium.
Be the first to receive breaking news alerts and more stories like this by subscribing to our mailing list.