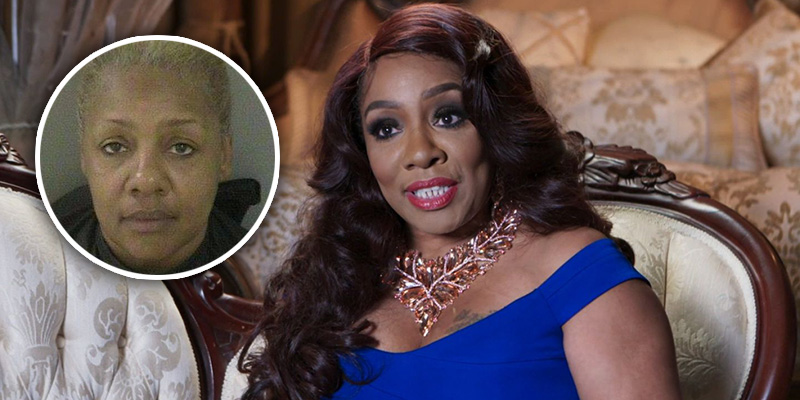 The King family just can't catch a break with the law.
After last night's episode of Love and Hip Hop Atlanta aired, in which Scrapp Deleon found out that he will be serving 5 years behind bars for marijuana trafficking, his mother Karen "KK" King was arrested at a party in Atlanta on several charges.
According to the ATL-based blog FunkyDineva, KK was at the Atlanta party venue Level V last night when police walked in, put her in cuffs and escorted her out of the building. She is being charged with theft by taking, financial identity fraud, and forgery in the first degree.
The website also reports that someone close to KK (possibly Scrapp's baby mama Tiarra, whom KK hates with a passion) may have tipped the police off with her whereabouts.
The record of her arrest and her mugshot have appeared online.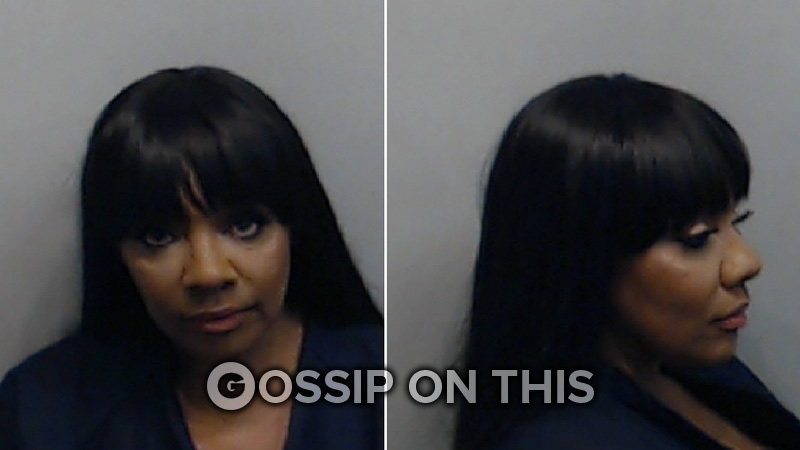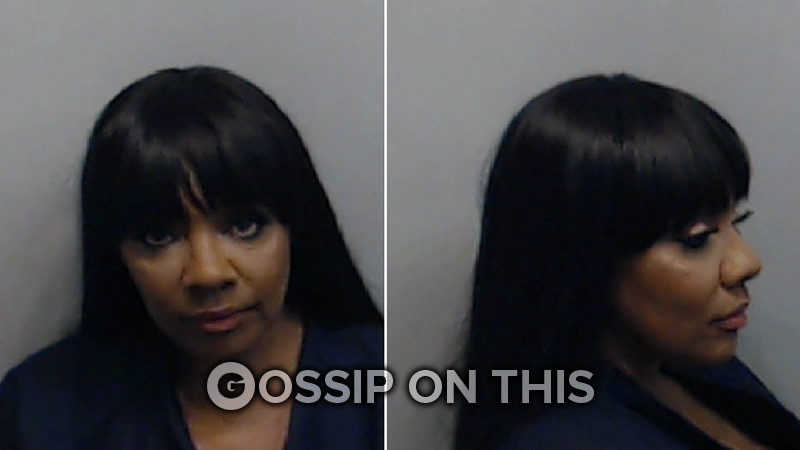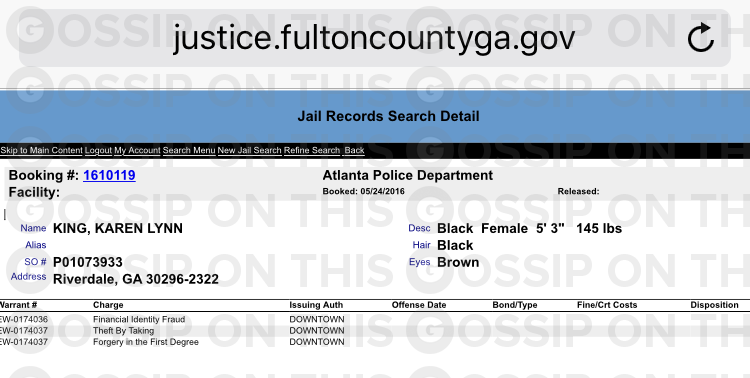 As we previously reported, KK was wanted by police in 2012 for the severe, fatal beating of her ex boyfriend Lyndon Baines Smith, who is also Sas' father.
RELATED: Karen "KK" King and Sons Were Arrested for Brutal Beating, Kidnapping of Ex Boyfriend
KK allegedly had her sons Scrapp and Sas, as well as four of their friends, brutally attack Smith at their Georgia home and ordered for his body to be dumped across the state line.
RELATED: Karen "KK" King and Sons' Attempted Murder Victim Speaks Out
The charges against KK and her sons were later dropped due to lack of evidence.
Be the first to receive breaking news alerts and more stories like this by subscribing to our mailing list.