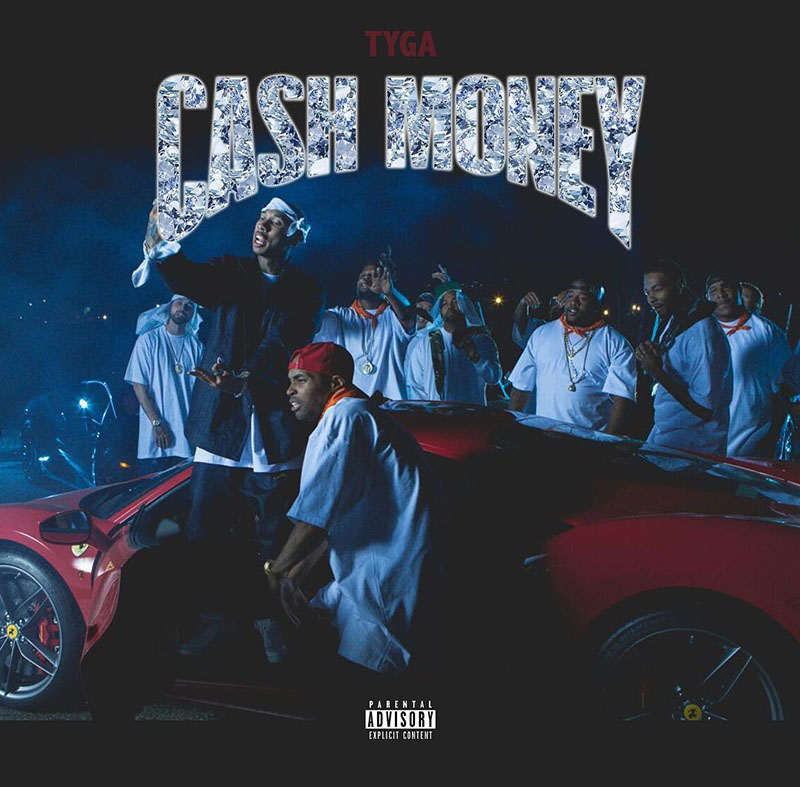 Tyga finally stepped out from the Kardashians' shadows to release some new music.
It's been almost two years since Tyga went through a public falling out with his label YMCMB after airing out his frustrations with the label holding artists' albums and royalties hostage. This led him to leak his last album The Gold Album: 18th Dynasty independently and concentrate on mixtapes and collaborations with Chris Brown in the meantime.
He wasn't alone in his issues with Cash Money CEO Birdman, though. Months after making his initial statements, Lil Wayne joined Tyga by filing a $51 million lawsuit against Cash Money, ordering them to release his long-awaited album Tha Carter V and pay him a bunch of money owed over the last 10-plus years of his career.
Due to loyalty towards Lil Wayne, Tyga is hanging on to the Young Money name as he tries to buy his way out of his janky contract, which is keeping his career in limbo. But now that he's less concentrated on how to keep Kylie Jenner around, it looks like Tyga is back to the music and starting things off with a bang.
His new track "Cash Money" lyrically lists his grievances with Cash Money over a club-ready beat with a chorus highlighting Birdman's sketchy payment plans:
"Cause I'm paid, cash money / Cash Money never paid me, but your boy did his thing / And still made, cash money / Yeah it's mine, I could throw it in the air if I wanna."
While other parts of the song see Tyga standing up for Lil Wayne:
"I'm a hot boy, shout out Weezy Baby / If your man is loyal, nigga you should pay him" … "I'm a hot boy, free BG / Free the Carter 5, let the streets eat."
Although Tyga doesn't outright put "disrespeck" on Birdman's name, he is taking shots at Birdman's already unstable reputation as a label head (and human being).
Listening to the song, it's like Tyga wishes being a Cash Money artist had somehow worked out with his references to Juvenile lyrics and Manny Fresh melodies (plus that Cash Money font on the artwork). Let's just hope he doesn't feel the same way about becoming a part of the Kardashian Krew.
Be the first to receive breaking news alerts and more stories like this by subscribing to our mailing list.