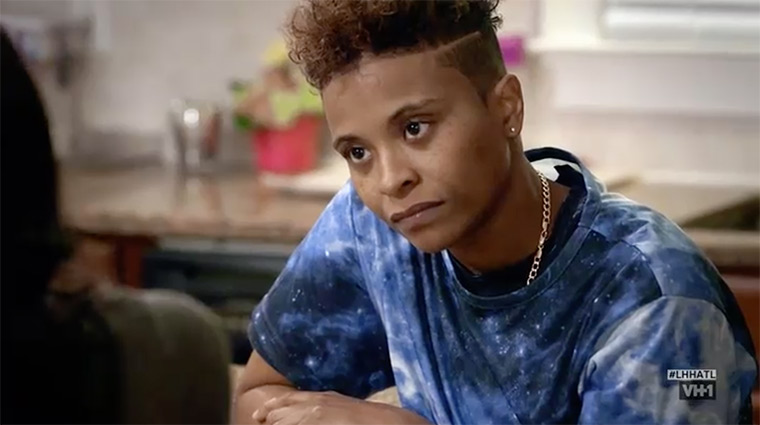 When Mimi Faust broke up with Nikko, she decided to seek out a lover who was his complete opposite. She got a shy, loyal, confident butch lesbian to lick her up and down and keep her off of the shower rods.
But the lesbian love circle is coming to an abrupt end. Chris Gould, Mimi's personal butch lesbian Black Justin Bieber clone, is NOT here to play man-in-the-middle with Stevie J and Mimi, and Chris makes her distaste for the drama that is Mimi's personal life explicitly clear on Season 5, Episode 7 of "Love & Hip Hop Atlanta."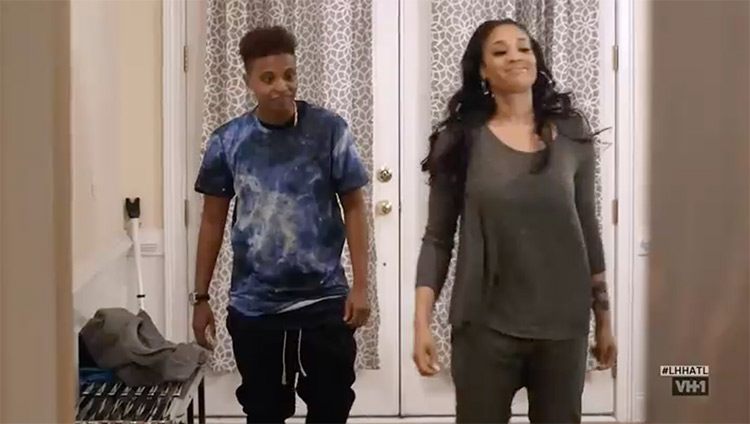 After Stevie J comes by to Mimi's place to beg for a place to stay as things between him and Joseline continue to spiral downward, Mimi calls Chris over to break the news to her about her baby daddy moving in.
Chris, who is by no means rude or ratchet, gives Mimi the politest read possible about the tragedy that is her personal life and then proceeds to dump the messy bitch too.
"I'm just not interested in other people's mess," says Chris. "You bring stuff to the table and sometimes the table collapses cause there's too much on it."
Realizing that family comes before the labia below, Chris tells Mimi to put her family first.
"If us dating affects your family, then I have no problem backing out of this because you should do what's right for you," says Chris.
"Are you breaking up with me?" Mimi asks tearfully.
"I'm letting you figure out what you need to do. It's not much more you can do about it. It was a hell of a ride," says Chris with a boyish grin.
"I've just gotta figure some stuff out and I just think…I've just gotta figure some stuff out," Mimi says in between sobs and sniffles.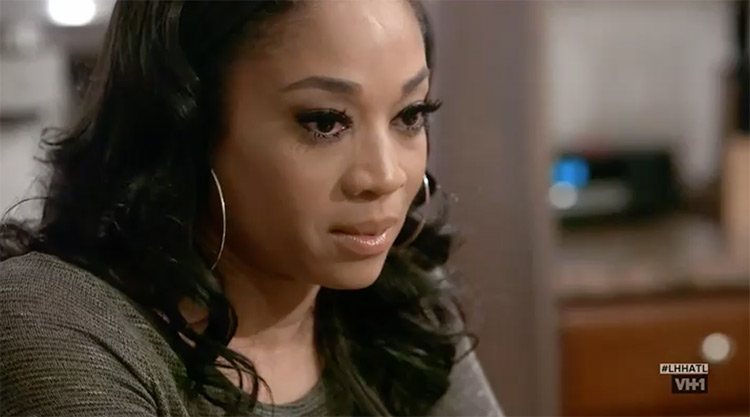 But more than just the family aspect of things, Chris is also threatened by Stevie J's beefcake.
"I believe Mimi wants to help Stevie because she has a heart of gold. Stevie on the other hand, I don't trust for a second. Stevie has a track record and I know he'll make a move on Mimi the first chance he gets, and I don't play those games," says Chris.
I guess Chris knew her plastic D game was no competition for the real thang, baby!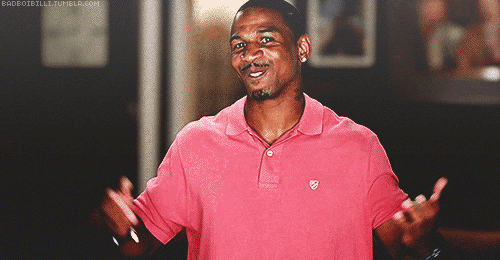 Be the first to receive breaking news alerts and more stories like this by subscribing to our mailing list.