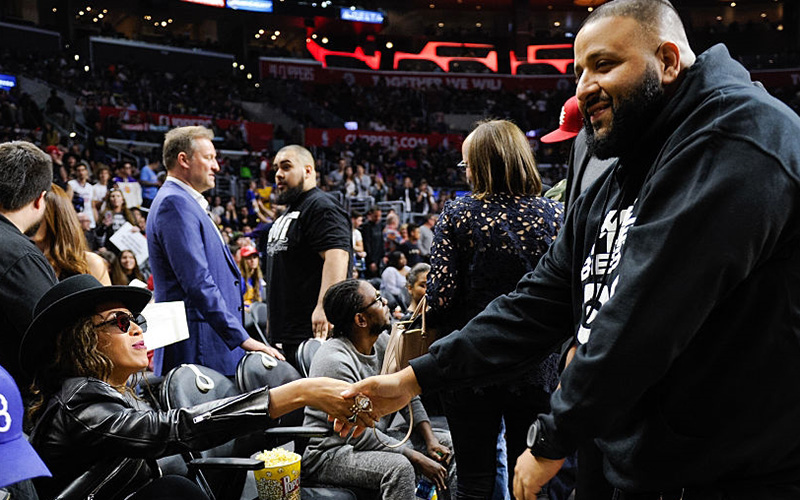 A lot of people like to ask the question, "What the hell does DJ Khaled actually do?"
No, DJ Khaled is not a rapper, and no, he doesn't write music. In fact, he doesn't even make beats. But what he does do, as a "producer," is put a bunch of hitmakers in a room and let them go to work on beats that his beatmaker friends create. He then screams "We the Best!" and "DJ Khaled!" over and over on the track to let you know his stamp is on it.
In his words (from a recent interview with the New York Times), "I put the right people in the room together to make magic. Basically, I'm one of the greatest producers ever. And I'm also one of the greatest DJs ever. And I'm also one of the best executives ever."
You may have been surprised to hear that Khaled, prolific Snapchatter and holder of all major keys, is the opening act for Beyoncé's "Formation" World Tour.
"How can someone who doesn't rap or sing open up for Beyoncé?" you may have asked yourself. Well, DJ Khaled is doing it, and he's been doing it pretty well too.
On the opening night of the tour in Miami, Khaled brought out some of the biggest names in Hip Hop, including Lil Wayne, Future, 2 Chainz and Rick Ross. In Atlanta, he brought out T.I., Ludacris, August Alsina, Yo Gotti and The Dream.
But if you ask DJ Khaled what it's like touring with Beyoncé, you're most likely not going to get an answer you expect. As a matter of fact, it sounds like he's never even had a full conversation with Queen Bey.
From his interview with the New York Times:
NYT: Right now, you're on tour with Beyoncé. Do you ever talk to her?

DJ Khaled: I'm very quiet. Every time I've ever seen her is when I'm with my brother Jay Z, and I just say, "Hi," and I look the other way so fast, and I kind of run. I just don't want to say nothing too much. I'm not messing that up.
Considering how close he is with Jay Z — Khaled is now signed to Roc Nation and he also has a song with Hov and Future on his upcoming album Major Key — it's surprising to hear that he's just as nervous around Beyoncé as anyone else.
Be the first to receive breaking news alerts and more stories like this by subscribing to our mailing list.