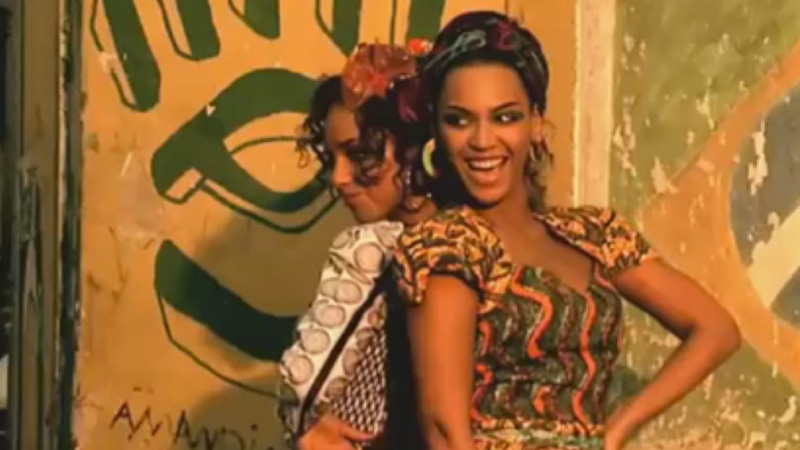 Everyone wants to know what the hell happened to Alicia Keys' "Put It In A Love Song" video, featuring Beyoncé.
It's hard to believe that it's already been seven years since the BeyHive and Alicia Keys' fans got their hopes up for this colorful visual.
We saw photos of the two decked out in matching outfits, riding floats and running through the streets of Brazil in a Carnival situation. The extras were hired, the video was shot and edited, the teaser came out, and we waited … but it was never released.
It's a question that will haunt Alicia Keys for the rest of her life: When is that video coming out? And now that she's out promoting her new single "In Common" during the first three weeks of Beyonce's Lemonade era, the question is coming up again and receiving new answers.
.@aliciakeys talks collaborating with Beyoncé on Put It On A Love Song & says they might release the video on TIDAL. pic.twitter.com/qwiC5fvjfZ

— BEYONCÉ LEGION (@BeyLegion) May 10, 2016
In a recent interview, Keys said the video may pop up as a Tidal exclusive.
"We had a ball in the studio, we had a ball doing the video, which was crazy in Brazil, it was outrageous, you saw pictures," said Alicia. "But you know it just didn't quite, the video didn't quite capture the energy that I think that we really intended it to and we just felt like it was better to just hold it, so we did that…Maybe one day it will be like some old secret…I'll put it on Tidal."
**Renews Tidal subscription**