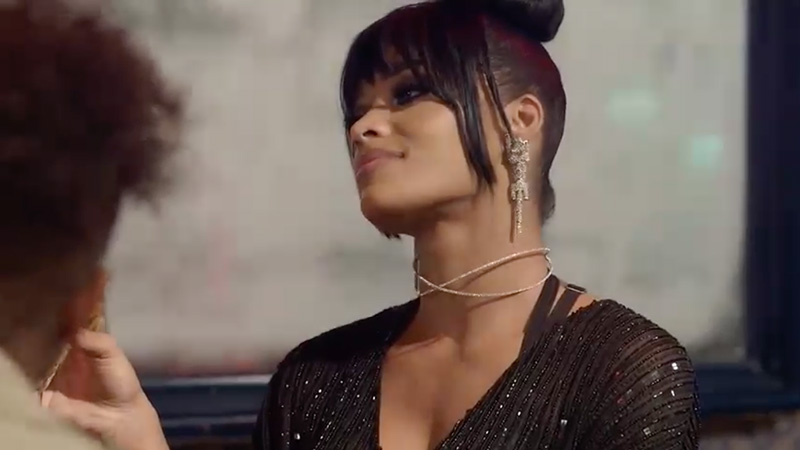 Give the baddest bitch some credit: When she comes into town she knows how to wreck shop.
After coming through the ATL like a tornado in the last episode, Joseline remains the topic of conversation among much of the cast in Episode 5 of the show's fifth season.
Let us count the ways that Joseline is making bitches mad, frustrated and irritated.
Joseline Has Karlie Redd in Her Feelings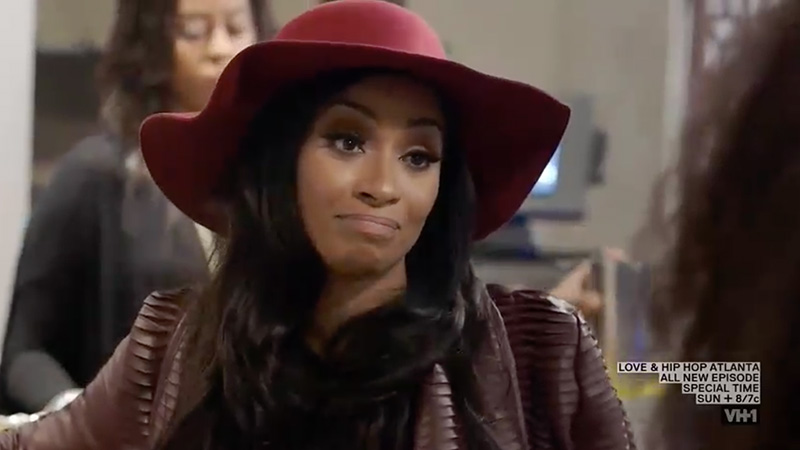 It's hard to really understand what motivates Karlie Redd when it comes to her friendship with Joseline. Karlie, as Joseline LOOOOOOOOVESS to point out, is far older than Joseline, so there's certainly no generational connection. While the two are both struggling and aspiring musicians, the reality is that Joseline has come closer to reaching the Bubbling Under charts than Karlie ever has.
Plus, the two of them have gone at it like cats and dogs in the past, so it's not even like Joseline has always shown Karlie the utmost respect.
So how is a nearly 50-year-old getting blackmailed by a nearly 30-something-year-old non-English speaking, ex-stripper?
For her part, Joseline seems like she's just having fun at Karlie's expense, which again, speaks volumes about this so-called friendship. Just what kind of "friend" fucks with your heart for shits and giggles? But Karlie is truly devastated by the betrayal and she makes sure to go and run tell dat to the other girls when the hens gather Mimi's house.
After telling Joseline that no matter what happens in their relationship that Karlie won't talk smack about her to other people, Karlie goes right ahead and trashes Joseline to all of the other LHHATL girls. This is why Karlie stay getting checked by the Baddest Bitch.
Joseline Makes Tommie Look Like a Damn Fool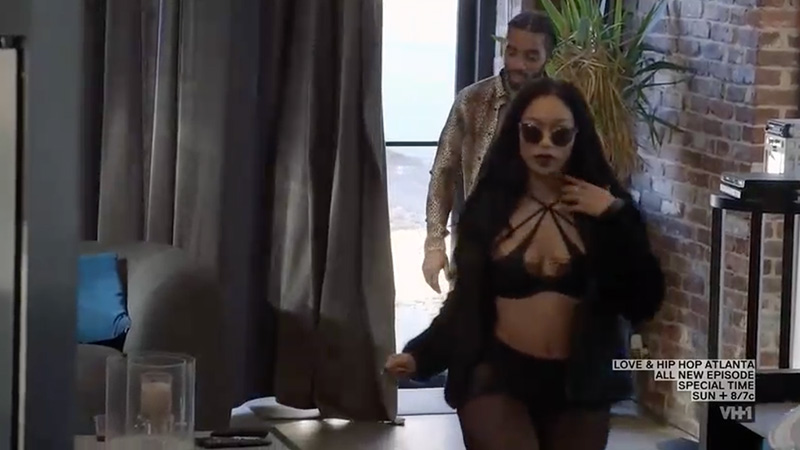 After stirring shit up in Karlie's world, Joseline made sure to plant seeds in Tommie's head that Scrapp had another bitch waiting in the wings BESIDES Tiarra. Poor Tommie, believing that Joseline is her friend, takes the Puerto Rican Princess at her word and plots a hostile house inspection.
Dressed in her garters and lingerie, Tommie shows up at Scrapp's house in her best fuck-me-pumps and barges into his house demanding to know "Where the bitch at?!"
She flips over couch cushions, opens closet doors and peeks under the bed for Scrapp's mystery woman, but alas, she turns up short.
Once she realizes she's on a wild goose chase, Tommie breaks down and lashes out at Scrapp calling him and his whole extended family a bunch of no-good, ratchet rats. Birds of a feather flock together tho….
Joseline Pisses Chris Off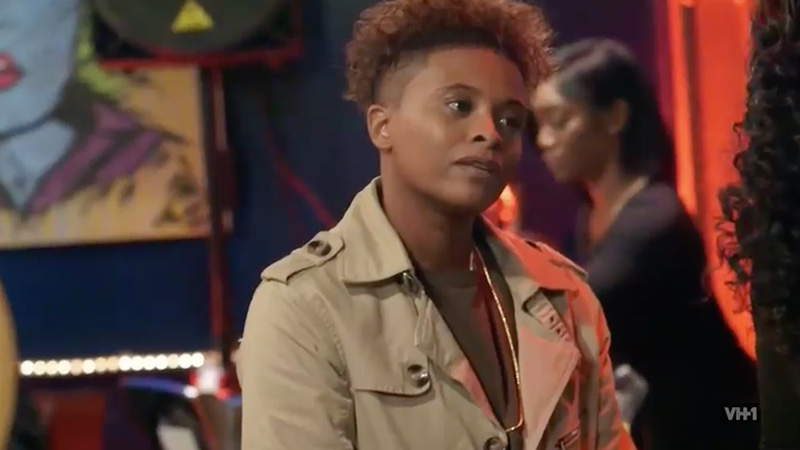 Now that Stevie J and Joseline are back in town, Mimi's butch girlfriend Chris has been uneasy. She's threatened by Stevie because she knows at any time, he can snap his fingers and get Mimi back.
Let's keep it really real: Mimi might like to dabble in the va-jay-jay, but if she wants some beefcake she's gonna get some beefcake. And Chris' plastic version sho' nuff ain't gone cut it. So Chris has every right to be threatened.
But Stevie isn't the only threat to her relationship with Mimi. Chris is also annoyed and frightened by Joseline, especially since Joseline likes to flaunt the fact that she, Stevie and Mimi had a roll around in the hay.
When Mimi and Chris show up to Joseline's video launch party, Joseline greets Chris as a "young lady." Chris takes offense to being referred to as both young and a lady. She apparently feels like a veteran in the game and I guess she's actually transgender and not just a stud? This whole thing is so damn confusing. If Chris wants to be referred to as a he, I guess LHHATL now has two transgender folks on the cast?
As if the comments about her gender and age weren't insulting enough, Joseline openly flirts with Mimi in front of Chris asking her husband's babymama if Chris' tongue game is better than hers. Chris, who clearly has her boxers in a bunch, is not amused.
But do you think that deters Joseline at all?
Hell naw. Joseline don't curr and will do damned well as she pleases. Y'all know who da baddest bitch?
Be the first to receive breaking news alerts and more stories like this by subscribing to our mailing list.