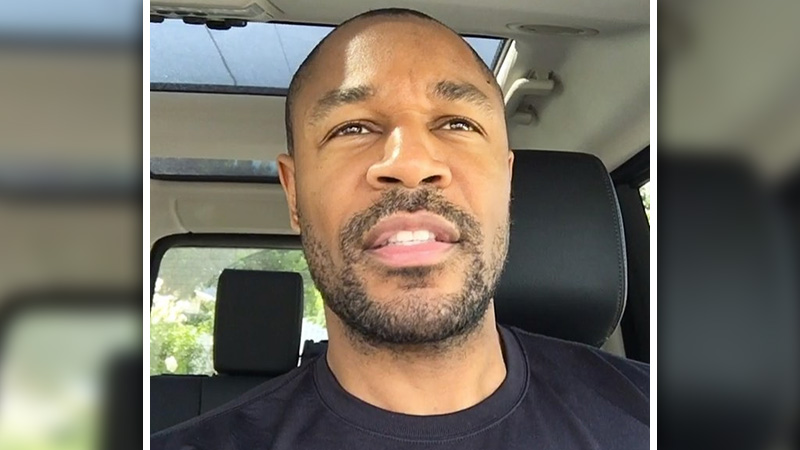 Ladies and gentlemen, the sexual revolution is upon us. For the past year or so, there's been a noticeable rise in the interest and discussion around rimming or tossing salad.
Jhene Aiko, in her verse on Omarion's track "Post to Be," coined a phrase that's caught on with the hip-hop community:
I might let your boy chauffeur me,
But he gotta eat the booty like groceries
Nicki Minaj also joined Team Rimjob in her track "Only," where she fantasized about having Drake and Wayne snack on her backside:
Yo, I never f**ked Wayne, I never f**ked Drake
On my life, man, f**k's sake
If I did I'd menage with 'em and let 'em eat my ass like a cupcake
So it seems that we as a society have become somewhat comfortable with the concept of a man eating a woman's ass, but is the world ready for the reverse? Is it time for men to stand up for anal equality and demand that women lick and suck on their booty holes too?
Tank, the R&B singer, believes that all men are created equal and deserve to have their butts licked. And no, it doesn't make him gay for openly stating that he likes having his salad tossed.
He recently launched into this rimjobs-for-men political platform in a minute-long video on his Instagram:
https://www.instagram.com/p/BEeCmCgFHm8/
Part of me is like: Good for you for challenging gender norms and encouraging men to do whatever feels good to them in the bedroom.
The other part of me is like: Damn, Tank. Is ranting about licking buttholes and tickling sphincters really what you want to go down in history for?
It's always the ones you least expect though. You'd think that someone who's soft and delicate like August Alsina would be the one loudly proclaiming his love of getting his booty eaten out, not big ol' burly Tank. Just goes to show, don't judge a book by its cover.
Ladies, are you ready to take on the man-booty buffet that Tank is serving?
Be the first to receive breaking news alerts and more stories like this by subscribing to our mailing list.