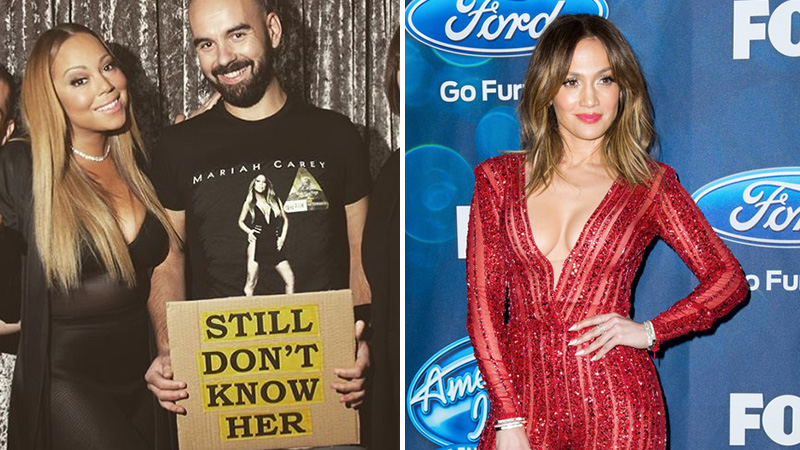 Perhaps it's the recent divorce from Nick Cannon or maybe it's a mid-life crisis, but is it just me, or is Mariah Carey turning her ratchet up a few notches?
The feud, for those who've been paying attention to pop music in the past decade or so, between Mariah Carey and Jennifer Lopez is legendary. It has nothing to do with their actual vocal ability and everything to do with music industry politics, and a lot of it has to do with Carey's ex-husband and one-time Sony music executive, Tommy Mottola. You can read this write-up for a rundown of how the bad blood started between the two stars.
To be honest, it's actually more of a one-sided beef, as Carey has always seemed more bothered by Jennifer and her success than J.Lo has by hers.
But with Mariah being Mariah, she never shades her rivals directly. She specializes in that subtle shade that makes most people's heads spin as they attempt to figure out if you jabbed them or not, and furthermore, if that jab was intentional or coincidental. (Ten times out of ten it's coincidental.)
Mariah struck the first blow to J.Lo years ago when she was asked by an interviewer abroad for her feelings on Jennifer Lopez as a musician. Mariah's response:
"I don't know her."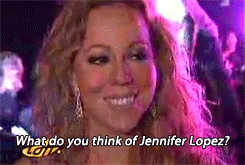 This video clip and GIF have circulated message boards and social media for years without comment from J.Lo. That is, until recently when Jennifer Lopez was asked for her thoughts on the infamous "I don't know her" comment.
While sitting down with Wendy Williams last month, Jennifer remarked on Mariah's "forgetful" memory.
"She does say that. She's forgetful I guess! We've met many times. I don't know… I don't know her that well."
Mimi, being the queen petty that she is, didn't allow that response to go unanswered, so when TMZ flagged her down and asked her for her thoughts on J.Lo's remark that she was forgetful, Mariah cooly replied, "I still don't know her."
Ouch.
Now, Mariah's fans have gotten in on the act as well.
RELATED: Jennifer Lopez Throws Shade at Mariah Carey on "Watch What Happens Live"
A photo from a recent tour stop of Mariah's shows the singer embracing her fan who is holding up a very prominent sign that says, "STILL DON'T KNOW HER."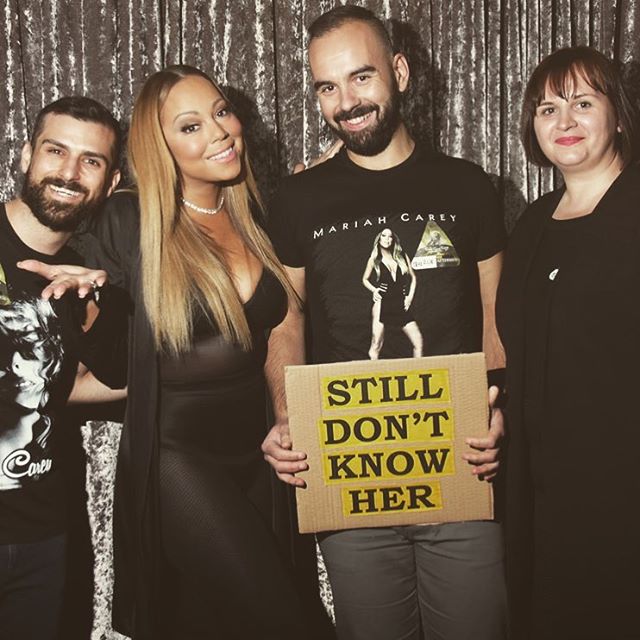 Oh, Mimi. Always making shade dreams come true.
Be the first to receive breaking news alerts and more stories like this by subscribing to our mailing list.