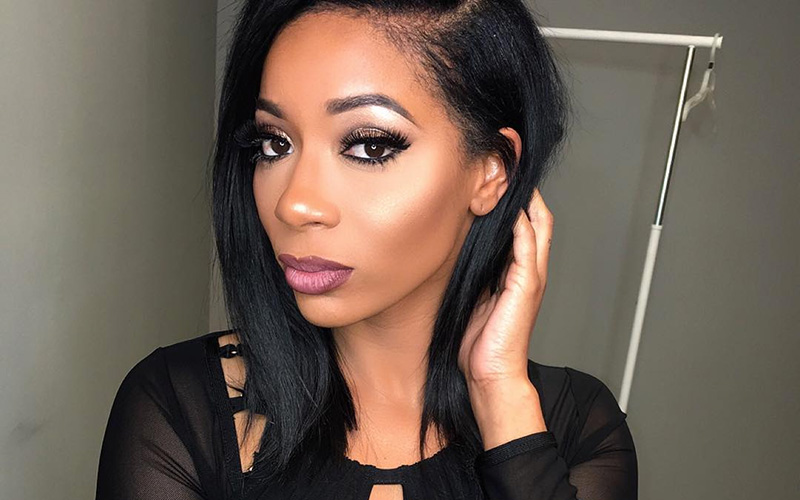 When we last left Love & Hip Hop Atlanta star Tommie behind, she was busy fighting like a rabid dog with Tiarra over their mutual love interest Scrapp.
While words were exchanged about who was more basic, her or Tiarra, Tommie is kind of running away with the competition hands down based on her series of colorful mugshots, which we featured before.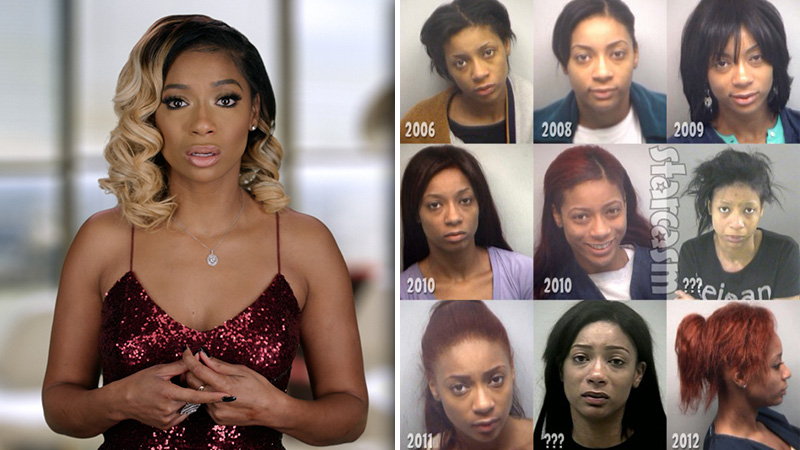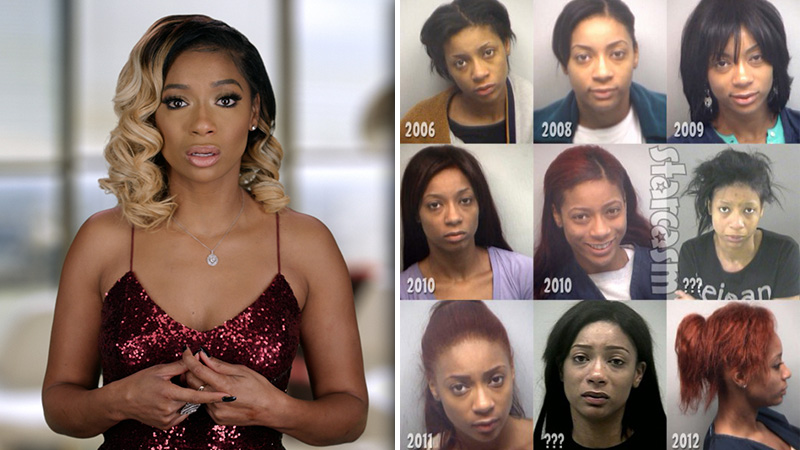 VH1 had the chance to catch up with Tommie, whose real name is Latisha Jefferson, to get the skinny on what the deal is with all those mugshots.
If she's trying to put Khia to shame, she's well on her way. Here's what Tommie told VH1 about her mugshots:
Some of them are [of me], some of them ain't. I was dying laughing like, you just see question marks on that one mugshot. That b—- looked like she been drugged. Some of them sh–s is not even me. Half the time I've been on probation without going to prison. Half the time I was put on probation but I was still a badass. I still would violate probation. I wouldn't do community service so guess that you get booked again and you got a whole new mugshot. People act like I'm just a real criminal out here. I'm not denying any of the s–t that I did but that's not the life I live right now.

My real name is Latisha Jefferson. Tommie is my actual stage name. It was the nickname that I was called as a kid for being a tomboy. They called me Tommie or Tomboy so yea, that's my stage name.
And this is what she posted on Facebook recently (likely before her VH1 interview):
Hmmm. Not really buying the idea from Tommie that "some" of the mugshots are fake and others are real. Sounds like she's hiding something. Besides, who'd go through the trouble of faking this for her?
Be the first to receive breaking news alerts and more stories like this by subscribing to our mailing list.