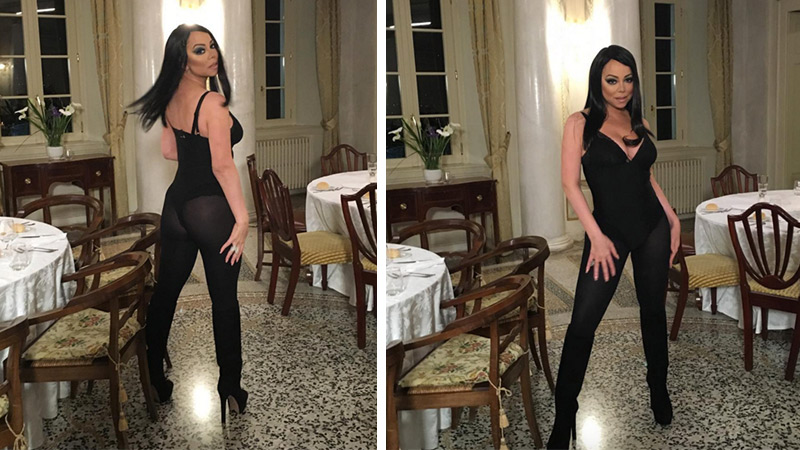 Now that Mariah Carey is single, sexy and free of her ex-husband Nick Cannon, she is really determined to let her cat out of the bag again and give Kim Kardashian a run for her money.
The latest stunt that Mimi has decided to pull is revisiting her so-called alter-ego "Bianca." If you'll recall, in the video for her 1999 single "Heartbreaker," Mariah faces off against the other woman, who in this case happens to be Bianca. Of course, "Bianca" is just Mariah Carey wearing a dark wig and putting on Cruella DeVil airs.
While Mariah sort of tried to turn Bianca into a thing, she never really rose to the level of Beyonce's Sasha Fierce alter-ego and we didn't really hear of her again.
That is until one fine Friday, on April 15, 2016, when Mariah announced to her Instagram followers that "Bianca returns."
The only problem is that "Bianca" has some flat-ass pancakes that she's serving.
If Mariah is determined to come for Kim Kardashian's crown and try to break the Internet with some sexy backshots, she's gonna need to do some squats or something. Cause this ain't gon' cut it.
Are you here for the return of Mariah's Bianca alter-ego or are you over it?
Be the first to receive breaking news alerts and more stories like this by subscribing to our mailing list.