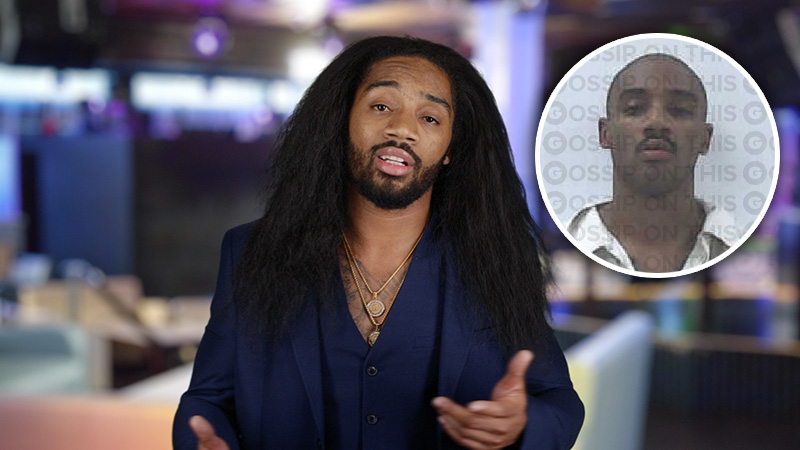 "Love and Hip Hop Atlanta" star Scrapp DeLeon may have gotten off scot-free for his involvement in the beating and kidnapping of his mother Karen "KK" King's ex boyfriend Lyndon Baines Smith, but he is currently serving time for another crime.
Though Scrapp can be seen weekly on the VH1 hit show, the reality star was found guilty of trafficking marijuana in Georgia in January 2016 and was taken into custody some time afterward. He was sentenced to 20 years, with five of them being in prison and the rest on probation.
UPDATE (LHHATL RECAP): Scrapp Chops Off His Hair, Bids Tearful Goodbye to Friends, Family and the Ratchet Love & Hip Hop Atlanta Life
According to a scene from the Love & Hip Hop Atlanta Season 5 super trailer, we'll be seeing Scrapp's arrest and the days leading up to it play out in an upcoming episode of the show.
"The defendant is sentenced to a total of 20 years, with the first 5 years to be served in confinement and the remainder to be served on probation," stated courts documents obtained by Radar Online.
In May of 2014, Scrapp (whose real name is Will Cortez Robinson) and another individual were caught with more than ten pounds of marijuana.
"Will Cortez Robinson and Ravin J. Fruster, individually, as parties concerned in the commission of a crime and as co-conspirators with the offense of Trafficking In Marijuana for that the said accused, in the County and State aforesaid, on the 13th day of May, 2014, did unlawfully possess more than 10 pounds of marijuana, in violation of the Georgia Controlled Substances Act," the docs read.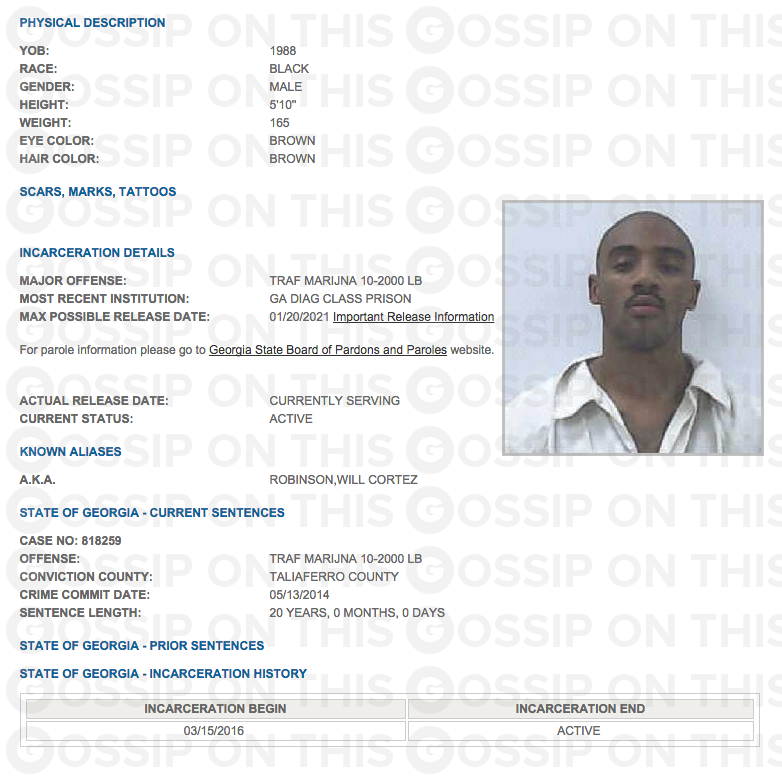 Radar also reports:
In addition to his prison sentence, Robinson was fined $100,000 for the crime. With court fees and other expenses, the Atlanta rapper was charged $175,100 and will eventually be responsible for paying a $32 per month probation fee.
A recent post from Scrapp's Instagram also confirmed his arrest.
https://www.instagram.com/p/BCJBuKQBSx3/?taken-by=scrappdeleon_nbl&hl=en
Scrapp's girlfriend Tommie's lengthy arrest record was put on blast this week when 15 mugshots of her between 2003 and 2014 were released on the Internet.
RELATED: Tommie from "Love & Hip Hop Atlanta" Has More Than a Dozen Mugshots and One Helluva Criminal Background
Between Scrapp, his family, and Tommie, we're sure the police are very familiar with this crew.
Be the first to receive breaking news alerts and more stories like this by subscribing to our mailing list.