When it all falls down, it truly crumbles and falls apart doesn't it?
Remember not too long ago when Ciara was winin' and grindin' on Future in their collaboration "Body Party?" These days, given the toxic status of their relationship, the only "body party" that could happen between Future and Ciara is a body bag party.
Ciara set tongues wagging in February when she filed her jaw-dropping $15 million defamation lawsuit against Future claiming that he was slandering her good name.
Well, two can play that game, because Future has clapped back hard as hell with a countersuit of his own, according to our friends over at The Jasmine Brand. Future says that there's no way Ciara's lawsuit has merit because:
1.) She waited too damn long to file it, and her grievances are past the statute of limitations in his view.
2.) Ciara doesn't have a viable career to slander so she can't sue him for damaging something that is already damaged.
Ice cold, Future. That was ice cold. Here's the gist of Future's counterclaim:
He admits that both work in the entertainment industry but he says Ciara does not currently have a successful single. He states if that statement was made several years ago it would have been accurate to state, since she had a successful career but it has been declining over the past 2-3 years. He says she does not have a "huge" fan base and is certainly not famous around the entire world and points out to her last album being a flop along with her currently not winning any awards.

Future also blasts his baby mama for claiming her success helped his career — saying she had no part in his rise to the top and needs to stop living in the past.
He ain't have to go IN like that. Yes, Jackie was trash and yes, Cici has been search of a hit single since 2009, but that was a few hits below the belt, sir.
RELATED: Ciara Shades Future, Refuses to Speak His Name at Billboard Awards Nominations
Oh who am I kidding? Future's petty game is on point and he viciously put Ciara back in her place.
Your move, Ci-error.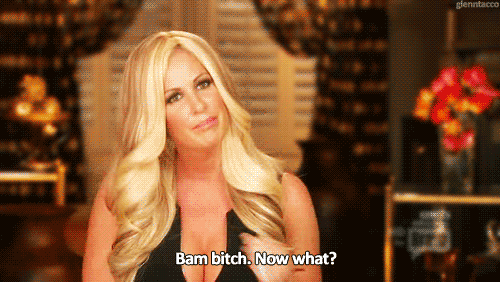 Be the first to receive breaking news alerts and more stories like this by subscribing to our mailing list.