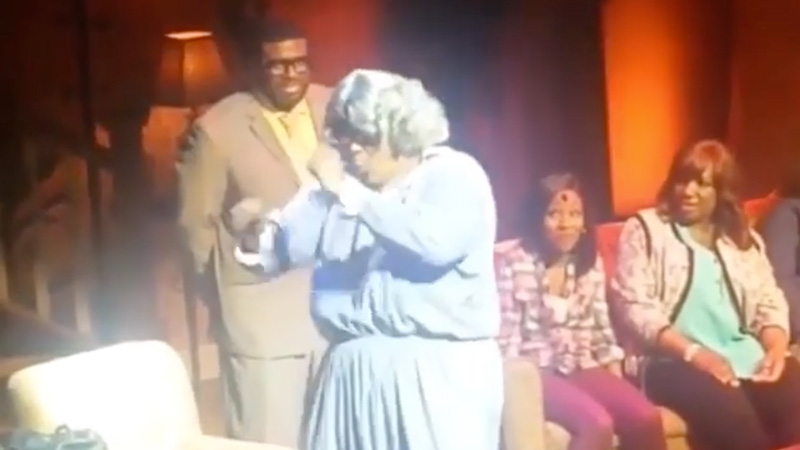 It may not be a chart-topper, but there's no denying the cultural impact of Beyoncé's Black power anthem "Formation."
The creole diva debuted the song and video on TIDAL the day before the Super Bowl and performed the song to the unwashed masses at the big game. The black community has stood firm in solidarity with Queen Bey as white folks have had complete hissy fits over a song that praises babies for having baby hair and "Jackson 5 nostrils."
Count Tyler Perry among those who see fit to salute Beyonce. Not that there was ever any doubt that Mr. Perry was a card-carrying member of the Beygency (you know "Freakum Dress" is his personal anthem), but just in case there ever was, let that doubt dissipate like Naomi Campbell's hairline from now on.
Tyler Perry, dressed as Madea, pulled out a little Beyonce spice during one of his performances. He called on the "Formation" spirit for a truly ratchet moment that has to be seen to believed:
HELLERRRR!!!!
Let's face it, the world would not be mad at an official Madea remix to "Formation."
It would break the Internet way more than Kim Kardashian's marshmallow, styrofoam ass ever did.
Be the first to receive breaking news alerts and more stories like this by subscribing to our mailing list.