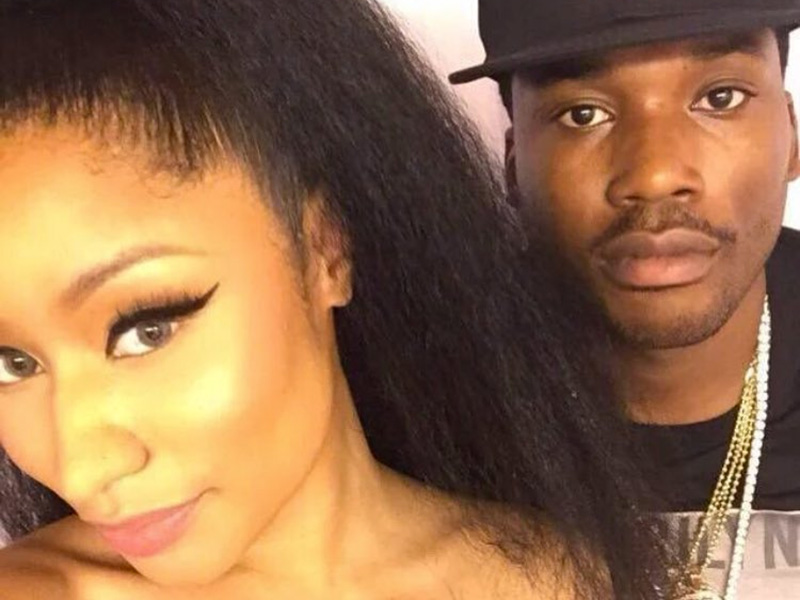 Nicki Minaj doesn't want any labels on her relationship with rapper Meek Mill.
During her appearance on Thursday's (Apr 7) airing of "The Ellen DeGeneres Show," Nicki was quick to shut down rumors that she is engaged.
"First of all, that's not an engagement ring. I have two rings from this boy who likes me," she told Ellen after being asked about the diamond ring Meek gave her in December. "He said that that's my second ring and if I get a third ring that that would be the engagement ring."
When questioned on if she was ready to take things to the next level with Meek, Nicki admitted that she's unsure about marriage at the time. She also said that she wants fans to consider her "single."
"I don't know. We're still figuring each other out. In fact, I don't even want to say I'm in a relationship anymore cause I think when people hear that, they go to a mean place," she said. "I used to say I'm not in a relationship even though I was in a 12-year relationship. And then now i feel like just going back to that and saying you know what? I'm single."
Nicki gave an example of how on Valentine's Day, many thought she and Meek broke up because she didn't post any of the gifts she got on Instagram. In reality, they were lying in bed together and she got some pretty amazing gifts.
"It just made me realize, no matter how great your life is, you can't even impress people. You just have to do you and make yourself happy," Nicki told Ellen. "And forget trying to get everyone's approval. It's better to just keep those things sacred. So now, I don't really care to say I'm in a relationship. There's a boy that likes me, that's all."
She added, "He and I are just two souls right now passing through the universe and I don't know what's going to happen and I have learned over the years to just let things be and come and go."
After fans took the interview as Nicki saying she and Meek were no longer together, she went on IG to set the record straight and let it be known, she's not really "single."
https://www.instagram.com/p/BD59a-SL8YU/?taken-by=nickiminaj&hl=en
Just another day in the life of Nicki Minaj.
Be the first to receive breaking news alerts and more stories like this by subscribing to our mailing list.