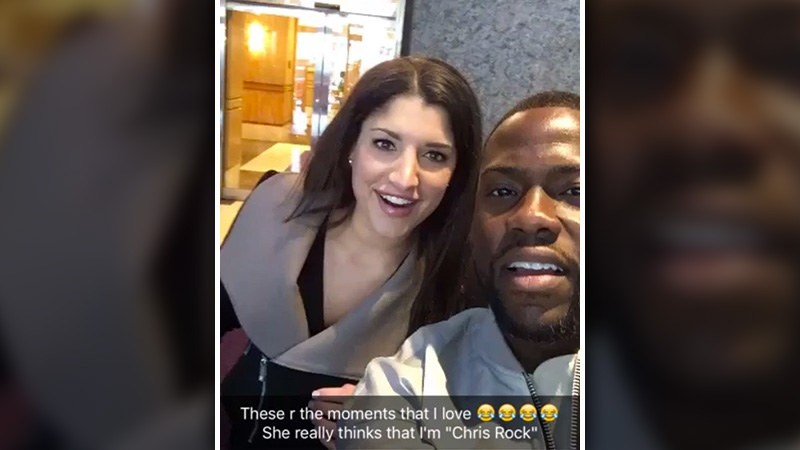 It's tough out here on these streets when you're Kevin Hart.
The actor/comedian was recently able to laugh at his own pain when a fan got him confused with fellow comic Chris Rock.
"Are you Chris Rock?" a woman asks Kevin in a video posted on his snapchat. With a smile on his face, Kevin responds, "Yes I am. Pleasure to meet you." He then invited the woman to his show later that night called "Rock The World."
Kevin absolutely took no offense to the woman's mistake and wrote afterwards that the incident humbled him.
"These are the moments that keep me Humble. #RockTheWorld #AllYouCanDoIsLaugh," he captioned his video.
Last month, Kevin tweeted Google asking them to remove his picture from search results of the keyword "Bill Cosby net worth."
Evidently, when you typed in Bill Cosby's net worth in Google, Kevin's picture came up instead of Cosby's. Google eventually responded to Kevin and fixed the problem.
Oh @google can you please take my picture off of "Bills Cosby's" net worth search….Thanks in advance guys!!!! Appreciate ya

— Kevin Hart (@KevinHart4real) March 17, 2016
Poor Kevin Hart. Who will he be confused with next?
Be the first to receive breaking news alerts and more stories like this by subscribing to our mailing list.