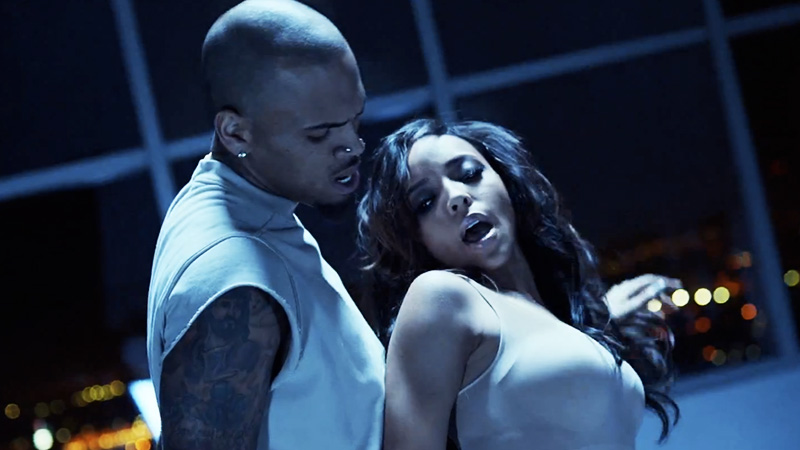 We all know Chris Brown has zero chill when it comes to the comments he makes on social media. So it's no surprise that he went off on Tinashe recently, calling the singer a "16 year old hobbit face ass" in an Instagram comment.
Well, actually, it is a bit surprising, considering the two seemed to be good friends at one point, having collaborated with each other on hits in the past, like "Player."
The apparent feud between Chris and Tinashe started brewing when Tinashe unfollowed Chris on social media after he called up and coming singer Kehlani's suicide attempt a publicity stunt and told her to "stop flexing for the 'Gram."
But Tinashe wasn't the only female singer who felt some type of way about Chris' comments about Kehlani. Zendaya Coleman and two members of Fifth Harmony also unfollowed Brown after his rant, which led to this since-deleted post on Instagram:
Chris Brown has responded to the unfollows of 2/5 of Fifth Harmony, Zendaya and Tinashe by posting this on his IG. pic.twitter.com/uNfPXfeR5L

— Pop Crave (@PopCrave) March 31, 2016
"Notice that I'm not the one asking to get on anyone's record, this is them thinking they are standing up for something," Chris wrote. "I'm not in a group nor will I be concerned this much with an opinion."
He added, "There is a difference between career and life. Y'all are made into figure. I WAS BORN CHRIS BROWN!"
Tinashe was asked about Brown's comments in an interview with 106 KMEL's Shay Diddy, and her response was pretty mature:
"I felt like it was just so unnecessary. I just think it's silly. Petty… It's not even worth it, it's not a big deal to me. I don't think that follows on Twitter are a big deal. If I see him, I would love to speak to him. I would love if he would reach out. I have absolutely nothing against him. We're on good terms, as far as I knew."
Brown's response to Tinashe's response, however, wasn't mature, and made very little sense, if any:
I hope she talked about "HER" career for most of this interview "WHOISHAE" TINASHAE. I hope they rehearsing for those performance (power 106 charity basketball game halftime show) give her credit though, 30 16 year old hobbit face ass. WE WANT MUSIC, WE WANT MUSIC, WE WANT MUSIC!! TEACH ME HOW TO JERK FACE ASS.
Welp. Looks like there won't be any joint live performances of "Player" anytime soon, which is too bad because it's actually a pretty hot single.
Be the first to receive breaking news alerts and more stories like this by subscribing to our mailing list.