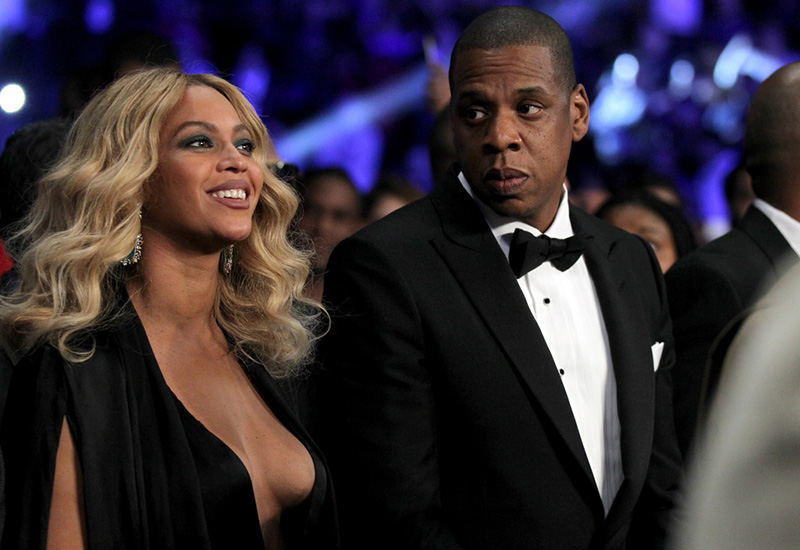 Those Beyoncé and Jay Z "jedi mind tricks" Mathew Knowles told us about are back again.
Whenever either of the two have an upcoming project in the works (new album, tour, etc.), "someone" sends a bunch of gossipy, tabloid-worthy stories out to the media, and the blogs and gossip rags take the bait every time.
Sometimes they come in the form of blind items, and sometimes they are actual "reports" from not-so trustworthy sources such as Media **** Out, Star magazine, InTouch Weekly, Radar Online, Hollywood Life, etc.
In September 2015, the gossip site Crazy Days and Nights, known for its rumors and blind items, wrote that Tori Kelly was behind the "recent demise" of Beyoncé and Jay Z's relationship:
What singer-songwriter who might or might not be one of the breakout stars this year was spotted making out backstage with that married A-list rapper-mogul at that charity concert? This isn't the first time they've been intimate.

Tori Kelly/Jay-Z
Hmm… Sounds juicy! But so untrue. If Jay Z and Tori Kelly really were making out, they wouldn't do it backstage at a charity concert in front of people. I mean, really.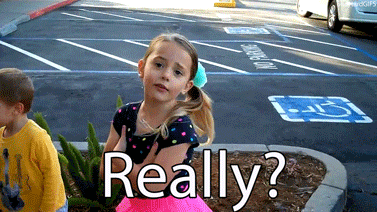 A few days ago, Hollywood Life, which reports real news alongside stories they sometimes seem to make up out of the thin air, quoted a story from the latest issue of Life & Style magazine "revealing" that Beyoncé announced that she and Jay Z were getting a divorce at Kelly Rowland's 35th birthday party.
During Kelly's Feb. 20 birthday bash at the Sunset Tower Hotel, Beyonce "was really partying away, drinking and flirting," a source told Life & Style magazine. "It was clear something was bothering her." It didn't take long for the "Formation" singer to share what was on her mind, as she reportedly admitted that she wanted a divorce!

"She took off her wedding ring and held it up in the air," the source also told Life & Style. "Then she told people that it was one of the last times they'd see it." What! Oh no! Bey said that she was "ending her marriage to Jay Z. Everyone was shocked." Jay and Bey have been "fighting over everything," according to the report, and it seemed that Bey finally "reached a breaking point" at the party. They even have stopped talking to each other, unless it's about Blue Ivy Carter, 4.

Could the cutest and sweetest romance in hp-hop history be over? After Bey's reported confession, her mother, Tina Knowles, told everyone that Bey "hadn't meant it," and that it was the alcohol talking, according to the report. While Tina wanted to be like Jamie Foxx, 48, and "Blame It On The Alcohol," an insider told Life & Style that Bey's reported confession was "a long time coming. Bey wants to move on with her life and find happiness again."
Ha! Yeah, right. This whole thing rinks of creative storytelling. Moving along…

Radar Online published a story today reporting via "exclusive sources" (i.e. those Jedi mind tricksters) that Beyoncé and Jay Z are "living separate lives" and don't even sleep in the same bedroom.
According to the insider, recent public appearances together are nothing more than an act, and it's a different story behind closed doors.

"It seems like Beyonce is never at home anymore!" the insider told Radar. "It seems like Beyonce has been out of the house as much as possible over the past couple of weeks," the source continued. "Meanwhile, Jay Z is in a shi**y mood lately and seems like he does not want to talk to anyone for any reason."

At the end of last year, Radar broke the news that the parents to four-year-old Blue Ivy were drifting apart. "They sleep in rooms on opposite sides of a long hallway, with Blue Ivy's room in between them," a well-connected source said at the time. And according to the staffer, this is still true!

"They continue to sleep in separate bedrooms and are hardly ever home at the same time anymore," added the source.
So, there you have it.
Further proof that Beyoncé, who just released a brand new single, performed that single at the Super Bowl and then announced a world tour that is already sold out, definitely has a new album coming out and she and Jay Z really may be working on a joint album.
As for those pesky divorce rumors, Beyoncé's father and former manager Mathew Knowles noted in a 2014 interview with Houston radio station 104.1 KREB:
"You know, I know — because we've done this, from experience — there's a tour going on… So you have to sometimes ignite that tour. It's called a Jedi mind trick. And the Jedi mind trick fools you a lot of times. So things you see sometimes are [poof] … All I know is the Jedi mind trick. Everybody's talking about it. Ticket sales went up. Solange's album sales went up 200 percent."
Seems legit!
Be the first to receive breaking news alerts and more stories like this by subscribing to our mailing list.