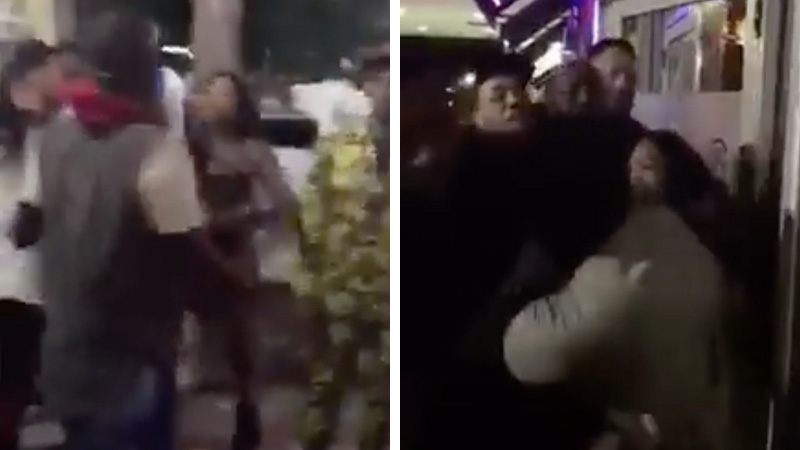 Trina doesn't play any games when she feels disrespected, and the "F*ck Boy" rapper recently put the paws on a male fan who she felt was totally out of line outside of a Miami nightclub.
In the footage captured of the incident, Trina and the man go back and forth before she throws and lands a few punches as security tries to break things up.
"Take yo a** home with that bulls**t!" Trina shouts in the clip.
In the background, another man is also heard yelling "Don't touch my cousin!" after Trina attacked the guy she was arguing with. We're obviously guessing he wasn't on the femcee's side.
Watch here:
#SheGotHands #YouPickedTheWrongOneToday #BoutThatLife #ThugLife #MiamisFinest #DaBaddestBitch
Be the first to receive breaking news alerts and more stories like this by subscribing to our mailing list.