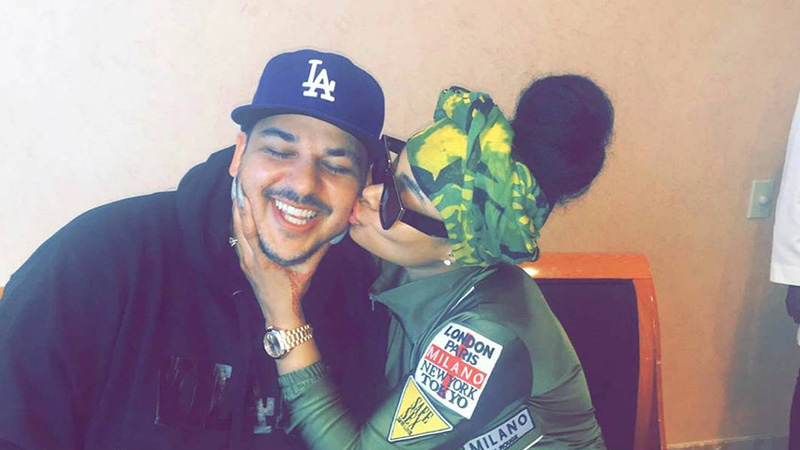 Rob Kardashian has officially come out of hiding.
Ever since he started dating Blac Chyna, Rob has been showing his face more than he has in the past few years.
Just yesterday, both Rob and Blac Chyna posted a series of pics on Snapchat appearing to be a happy couple. One photo showing Blac Chyna kissing Rob on the cheek as he smiles from ear to ear, the other of them looking more camera ready than ever.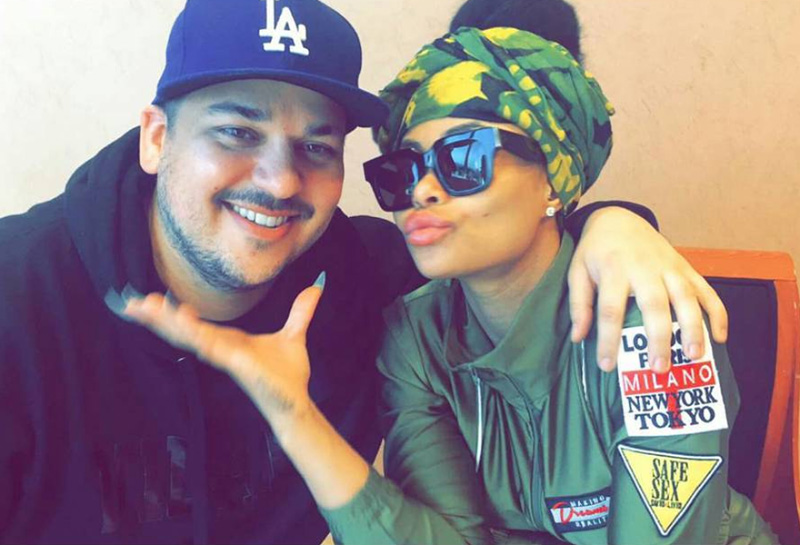 The pair were also photographed Thursday evening (Feb 18) swapping tongues outside the Epione Cosmetic Laser Center in L.A.
Even though Rob looks happy as ever and is no longer a recluse, him dating Blac Chyna has put a strain on his relationship with his family (Blac Chyna is Tyga's baby mama and best friends with Kardashian nemesis Amber Rose), which prompted his older sister Khloe to post a special message to him via Instagram yesterday in response to the photos being released.
So the question is, should Rob sacrifice his happiness for loyalty to the Kardashian name? Or should he not give zero fucks at all?
Also, in case you'd like to follow Rob on Snapchat so that you can get a peek into his daily life, his username is "Robphuckedme."
Be the first to receive breaking news alerts and more stories like this by subscribing to our mailing list.