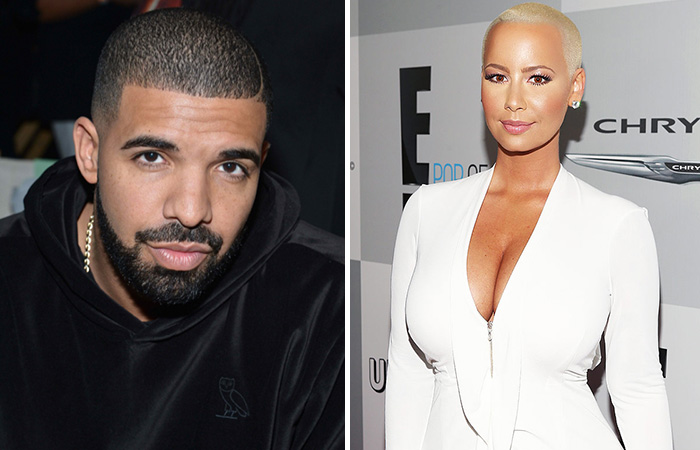 Drake may be picking up Kanye West and Wiz Khalifa's sloppy seconds, if recent reports are to be believed.
According to Page Six, Drizzy and Amber Rose are hooking up.
Sources say the two brought in New Years together and were spotted Friday (Jan 1) on a private dinner date in the wine room at Miami's Prime 112 restaurant.
Spies tell Page Six: "They were on a very private dinner [Friday] night in the wine room at Prime 112, behind curtains," said a source.
"It was very intimate and just the two of them," another source told PEOPLE.
Then on Saturday, Rose posted a close-up video of Drake on IG dancing to Fetty Wap's "My Way (Remix)," which Drake is featured on.
She captioned the video "Drizzy" along with five heart-eye emojis. And we all know what five heart-eye emojis mean. (That can only mean one thing)
It also doesn't help the fact Drake is known for dating other rapper's exes … so we wouldn't be the least bit surprised if he's making Amber Rose's "Hotline Bling."