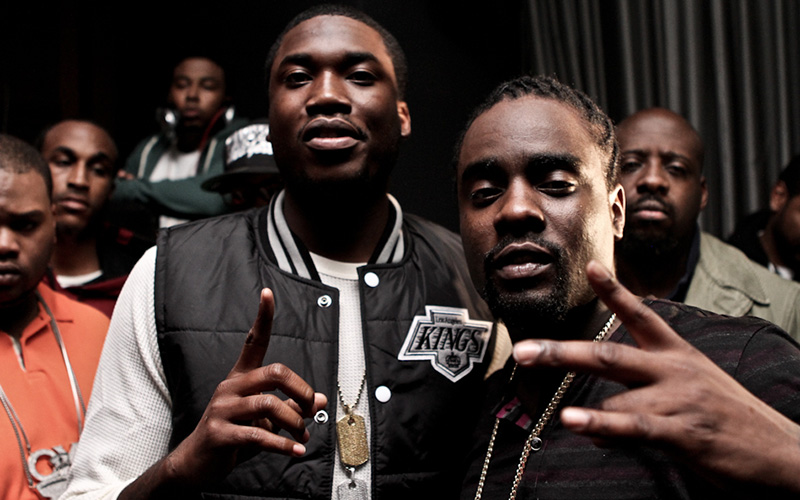 Despite Rick Ross trying to downplay the seriousness of the problems going on within his label, it's evident that the beef between Meek Mill and Wale is more than real.
Or at least for Meek Mill it is.
Less than two weeks ago, Meek went off on Wale on IG after he made comments about Meek's summer rap feud with Drake.
In his interview on "The Breakfast Club," Wale said he felt like Meek came into the battle unprepared and pretty much "brought a pencil to a gun fight," which was true.
But Meek didn't take Wale's comments lightly and took to IG to call Wale a "broke" and "jealous rapper, and told him he was no longer a part of MMG.
Apparently that wasn't enough for Meek to get his point across and he's still out for Wale's neck.
Peep what he posted on Instagram on Monday (Nov 2):
"You can't b friends with someone who want your life…. You can't break bread with someone who want you slice…. Can't b on a team with someone who want you to lose…. Can't b family if it's gotta b all about you! #MMG X #DC minus the f#%kboy". Meek wrote on his IG post yesterday.
And for the umpteenth time, Wale still seems to be unfazed.
https://twitter.com/Wale/status/661318386656280576
https://twitter.com/Wale/status/661318979315564544
https://twitter.com/Wale/status/661321670204895232
https://twitter.com/Wale/status/661322260377014272
https://twitter.com/Wale/status/661324693673152512