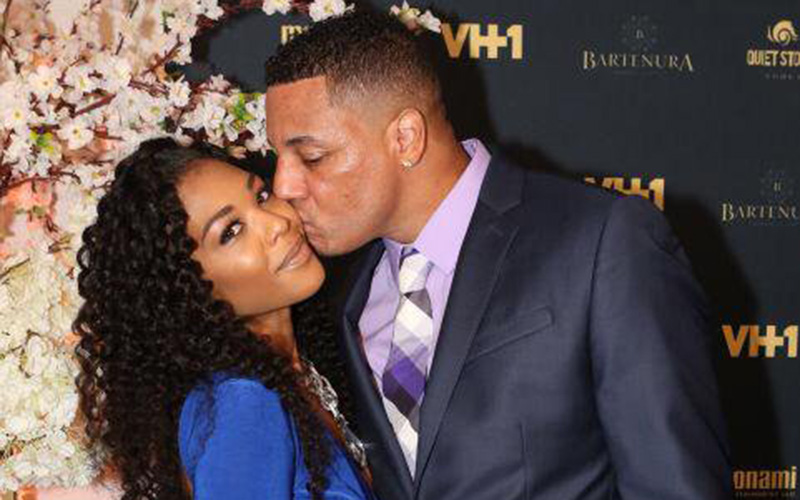 Moniece Slaughter and Rich Dollaz are crazy in love on TV … but out here in the real world? Not so much, because the couple has apparently called off their engagement.
After hinting at wedding bells just a little over a month ago, Moniece recently revealed on Instagram that she and Richie D are no longer together.
"Best of luck to @richdollaz and his new boo @_miyanation," Slaughter wrote in a caption of a photo of Rich and his new girlfriend on Instagram over the weekend.
She has since deleted the image, but not before The Jasmine Brand screenshotted it. Check it out:
https://instagram.com/p/9O_Z9AwCGn/
Though Moniece and Rich appear to be happy and in love so far this season on LHHH, their relationship has been on the rocks since last month when they seemingly broke up at the beginning of September.
"I just watched the man I'm in love with walk away from me….and words can't explain this feeling," she shared on Twitter.
I just watched the man I'm in love with walk away from me….and words can't explain this feeling

— Moniece Slaughter (@KalisWorld) September 2, 2015
She later followed up with a confusing (now-deleted) Instagram message:
"My heart is beyond broken. It aches so deeply. To know that I've evoked positive change in you, yet I unknowingly evoked such pain and rage has rocked me to my core. When I thought I couldn't love anyone else, when I convinced myself that I didn't want marriage and a family, I found you. You made me feel like a queen. Little did I know then, me trying to convince myself that I would never want those things was me simply trying to guard my heart because I never felt worthy. And then came you. We planned forever together. And today bended knee turned into the most painful day I've ever experienced. I do…til death do us part I do! It's not about the cameras, it's about us, and I do! I just want this day back, that moment and I need it to go the way you planned, the way I dreamed it would. No tears, no pain, love, smiles, kisses, hugs and happiness! #myheart #ido #momod @richiedollaz."
A few weeks later, Moniece revealed in an other now-deleted IG message she and Rich (real name: Richard Trowers) were engaged and working on starting a family together:
"From here on out…. all you skank heauxs need to address me as Mrs. Trowers. Don't be mad at me cuz in less than a year a n*gga put a ring on it, loved me down in front of the world, claimed me, and been working on a baby. And after 2+ years w/yo man you ain't seen sh*t but some spa money, a handbag, a few selfies for the gram, and a couple of fancy dinners! #yallbitchesain'tsh*tiswear."
But obviously things didn't work out for the two because here we are just a little over a month later, and Moniece and Rich are clearly not together anymore.
How this will affect their storyline on the show remains to be seen — Rich had a sit-down with Moniece's mother on this week's episode and was #TeamMoniece, and next week's episode shows him still on Moniece's side — but it looks like we'll have to just have to continue watching to see what goes down.
Be the first to receive breaking news alerts and more stories like this by subscribing to our mailing list.