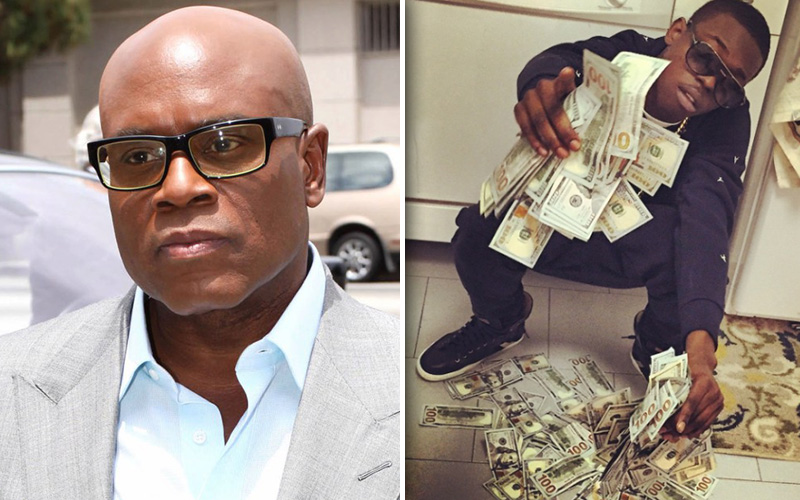 Once Bobby Shmurda started making a name for himself with "Hot N*gga" (which peaked at #6 on the Billboard Hot 100) and that world-famous Shmoney dance, it didn't take long for Epic Records to snatch him up and sign him for a 7-figure sum.
The day he was signed was July 17th 2014, and not even six months later, Shmurda (real name: Ackquille Jean Pollard) was arrested on murder charges, along with 14 other people, including members of his GS9 label, which the police say is a Crips gang.
Bobby has pleaded not guilty to the charges, however, if he is convicted, Bobby faces a maximum prison sentence of 8 to 25 years, and his bail had been set at $2 million.
Earlier this year, a bail package application posted on behalf of the Brooklyn rapper was rejected by NYC courts, and his bail has since been denied altogether.
At this point, Epic couldn't even bail Bobby Shmurda out if they wanted to, but back when they could, they didn't … and earlier this year, Bobby publicly expressed his frustration with his label for not helping him out
"When I got locked up, I thought they were going to come for me," he told the New York Times. "But they never came." He added, "I'm going to try my best to go back on the deal. If not, I'll give them their music and bounce."
L.A. Reid did an interview with the Rap Radar podcast earlier this month and explained his side of the story.
"People don't know anything about my business," Reid explained. "It's really not their business. That's the truth about it, right? We're not elected officials here, and we're not at liberty to disclose how we do business. It's fair practice. I can tell you that."

The 59-year-old music mogul went on to explain that Shmurda is not the same artist as a Snoop Dogg or Tupac Shakur who were both infamously jailed and Death Row Records came to their aid and bailed them out.

"Bobby Shmurda is not the same as Snoop Dogg and Murder Was the Case, who's coming off The Chronic and [Doggystyle]," he said. "It's a different era, you know? And we're a publicly held corporation. We just aren't in the same position we were in back in those days so it's a different day."

But he did share genuine concern for the young artist. "I'm crazy about that kid and I think about him often. And I feel like, ya know, his better days are ahead of him. I do believe that. And i think its unfortunate what has taken place. but, when I heard him, I believed him. that's what sold me. It felt soulful. It didn't feel like someone was play acting and it felt really believable… and, I guess it was," Reid states.
Be the first to receive breaking news alerts and more stories like this by subscribing to our mailing list.