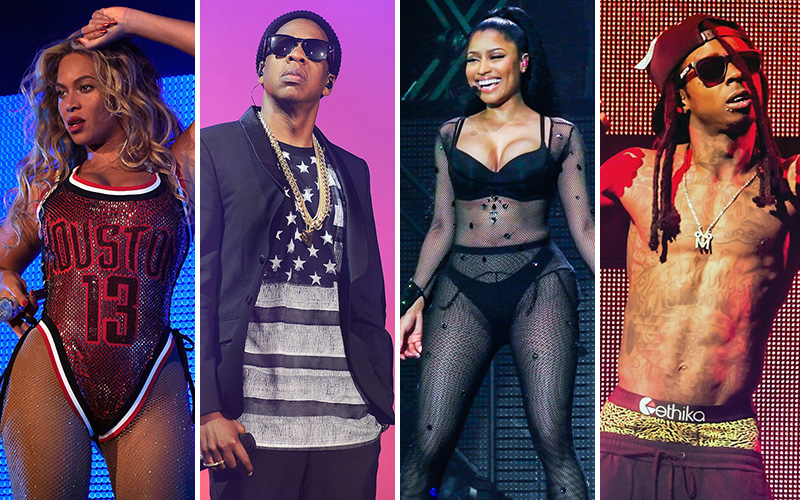 TIDAL is celebrating a major milestone tonight!
"Nothing real can be threatened, nothing unreal exists" Tidal is platinum. 1,000,000 people and counting. Let's celebrate 10/20 Brooklyn.

— Mr. Carter (@S_C_) September 29, 2015
After reaching one million subscribers, the music/entertainment streaming service is hosting a benefit concert called "TIDAL x 10/20," which is being held at Brooklyn's Barclays Center tonight.
Via TIDAL:
"All funds collected from ticket sales will be administered by New World Foundation on behalf of TIDAL. TIDAL specifically will match 100% of all net gross proceeds that will go to the TIDAL X FUND at New World Foundation during pre-sale period. 100% of ticket sales will benefit nonprofit organizations dedicated to advancing positive community relations and effecting systemic change for the development and sustainability of just societies, this inaugural event's philanthropic focus. All expenses are being covered separately to ensure maximum funds being donated."
For those of us who couldn't make it to New York City to watch the concert in person, TIDAL has provided a live stream for the concert, which will feature performances from the biggest stars in music, including Jay Z, Beyoncé, Prince, Nicki Minaj, Lil Wayne, Usher, T.I., Nick Jonas, Rick Ross, Meek Mill, Travi$ Scott and more.
Past TIDAL live streams have been limited to subscribers, however this stream is available for anyone with an Internet connection.
Watch below:
Tidal X: 10/20 Amplified by HTC lineup
Beyoncé
Jay Z
Prince
Usher
Nicki Minaj
Lil Wayne
T.I.
Damian Marley
Indochine
Thomas Rhett
DJ Cipha Sounds
DJ Reflex
Fabolous
Travi$ Scott
Vic Mensa
Pusha T
Hit-Boy
Rick Ross
Meek Mill
French Montana
Nick Jonas
Tidal Rising acts
Alessia Cara
Bas
Benjamin Booker
Justine Skye
Flatbush Zombies