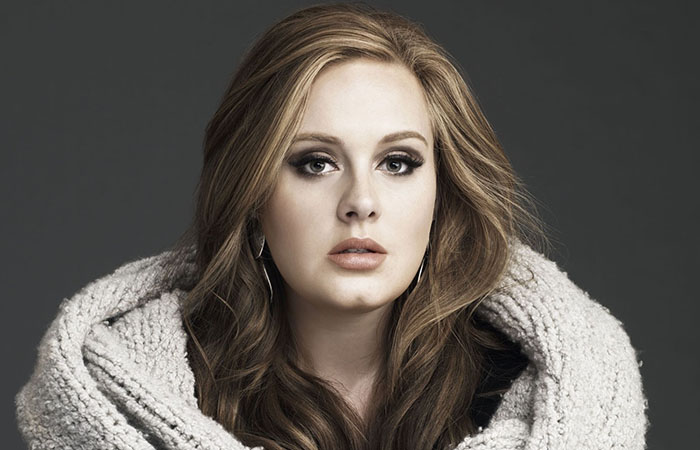 Adele fans are in a frenzy after the singer supposedly teased a brand new single during tonight's episode of "X Factor UK."
The "Someone Like You" songstress has been pretty quiet about her highly anticipated third album, but all of that changed Sunday night (Oct 18) when a 30-second commercial aired featuring a new song from a very familiar voice.
The British powerhouse (or maybe someone like her?) sings:
"Hello… it's me. I was wondering if after all these years you'd like to meet. To go over… everything. They say that time's supposed to heal ya, but I ain't done much healing."
Adele has yet to confirm whether or not this voice belongs to her, but we're just going to go along with the crowd and say it is.
According to Hits Daily Double, Adele's long-awaited return to music is slated for November 20th, when she will reportedly release the follow-up to her critically acclaimed 2011 album 21, which was a worldwide commercial success with more than 30 million units sold.
Following Adele's surprise appearance on X Factor UK, Twitter went into complete meltdown mode:
https://twitter.com/ShadyFactReport/status/655882903461740544
omg Adele. Has. A. New. Album. Coming. I MISSED HER. SHES SO GOOD. MY HEART ISNT READY

— jamie corbett (@justjamiie) October 18, 2015
https://twitter.com/XavierDLeau/status/655876033179070464
No name, no face, just one unmistakable voice. Only Adele! Omg she's back!! ??? pic.twitter.com/18H9l7xoPk

— Jocas de Leon (@jocasdeleon) October 18, 2015
Adele: "Hello, it's me."

Me: pic.twitter.com/A1ZTxGHpTs

— Le'Fred (@Kevunn) October 18, 2015
Adele when she casually releases new music pic.twitter.com/hQygkpwThE

— BuzzFeed Community (@BuzzFeeders) October 18, 2015
https://twitter.com/britneyspeans/status/655815777988276224
That awkward moment when a 30 second Adele advert is more exciting than the whole series of X Factor.

— Andy Halls (@AndyBizarre) October 18, 2015
Adele .. I've missed you??

— ?DinahJane (@dinahjane97) October 18, 2015
Adele 🙂

— OneRepublic (@OneRepublic) October 18, 2015
Hits Daily Double reports that Adele's forthcoming album will be the last under her Sony/XL deal, however, sources say that she has inked a new worldwide deal with Sony that is said to be valued at over $50 million.
In addition to the reported Sony deal, the British superstar has also inked a "lockout deal" with NBC that guarantees her appearances on at least four major network programs, including the Today Show, Saturday Night Live, a yet to be named prime-time special and the Tonight Show.
Adele is also rumored to perform at the upcoming 2016 Grammys in February.
Be the first to receive breaking news alerts and more stories like this by subscribing to our mailing list.