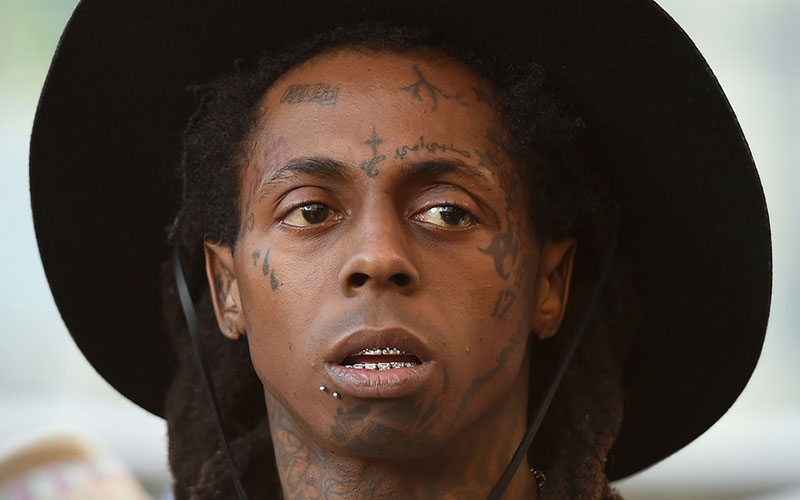 You've probably heard about the Lil Wayne sex tape that has been circulating online, and now the rapper's legal team is fighting hard to get the explicit flick removed from the web.
Last month, we reported that a sex tape featuring Lil Wayne and two other women was being shopped around to various media outlets, including TMZ.
At the time, Wayne's lawyers threatened to "sue the hell out of" any party (or parties) in possession of said sex tape if it ended up being released due to it being a total violation of the rapper's privacy, considering he had no idea it was being filmed.
Well, a 55-second trailer for the sex tape — in which Wayne can be seen wearing nothing but his socks while the women (allegedly strippers) do all the work, just as TMZ described it — was officially released online via the website Hollywood Street King last Monday (Oct 12).
The NSFW clip also clearly slows Wayne having unprotected sex with the women.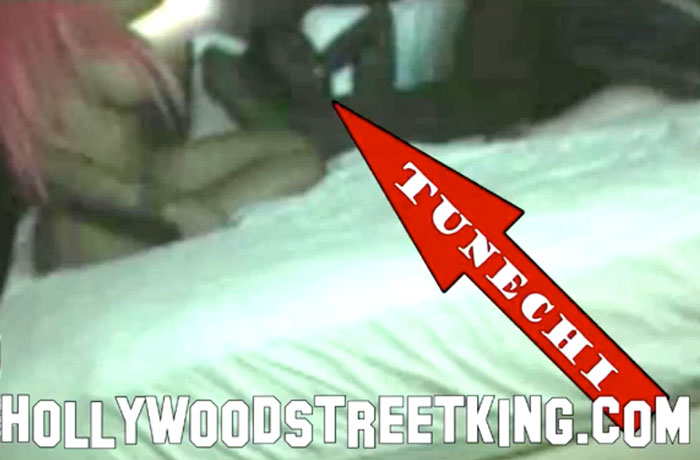 HSK released an even longer clip a few days later, and the second clip shows how things really went down.
It all goes down in what appears to be a seedy, cheap hotel room … with Weezy goin' in RAW DAWG! The footage is grainy, and the audio isn't the best, but it's not difficult to confirm who's who and what's going down.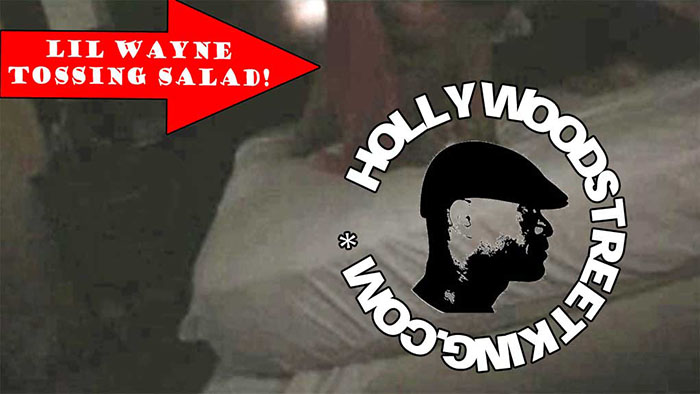 You can click here to watch the NSFW second clip (which allegedly shows Weezy eating the booty like groceries).
Some would say Weezy just got caught eatin' a mouth full. Others would say dude brought his appetite to the menage, but it basically boils down to the rapper tossin salads on his sex tape … skripper salads.
As for that lawsuit, TMZ reports that Hollywood Street King has received a cease and desist letter from Wayne's legal team threatening legal action if they video is not removed within 5 days. (Sidenote: Why 5 days? Cease and desist usually means "TAKE SHIT SH*T DOWN RIGHT NOW!" But whatever…)
The letter, which was obtained by TMZ, reads:
"We hereby demand that you immediately cease the use, exploitation and/or distribution of the Video and that you deliver all copies, including electronic copies, of same to us or destroy such copies immediately and that you desist from this or any other infringement of Mr. Carter's rights in the future."
Naturualy, HSK gives no fawks and is hinting at a THIRD video (possibly the full 30-minute clip?) that they plan on releasing soon.
Be the first to receive breaking news alerts and more stories like this by subscribing to our mailing list.