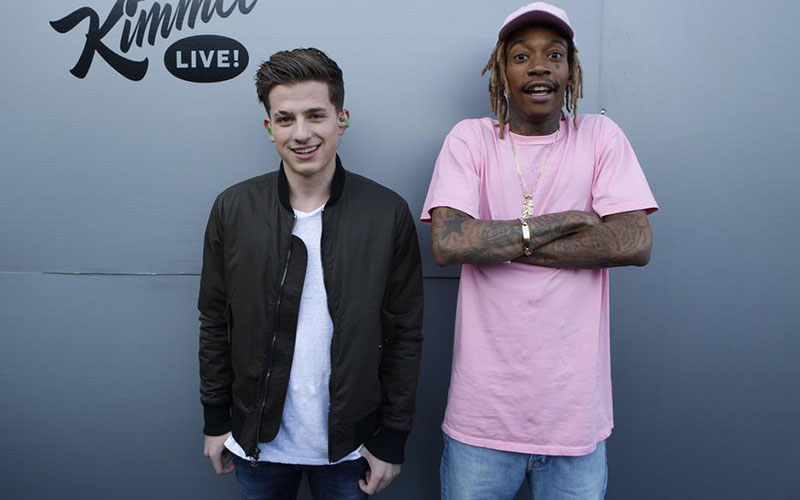 Congrats are in order for Wiz Khalifa, who can proudly say that he is the FIRST (and right now the ONLY) American rapper to join the exclusive "YouTube Billion Views Club," which isn't a real thing, but totally should be.
Khalifa's "See You Again" video, which features singer Charlie Puth and is a tribute to Paul Walker for Furious 7, hit the 1 billion views mark last week, making it the first Hip Hop video to reach that massively high number.
It would be incorrect to call Wiz simply "the first rapper to hit a billion views on YouTube" though, because Korean singer/rapper PSY holds that distinction after his insanely popular "Gangnam Style" video literally broke YouTube.
But Wiz Khalifa can still walk up in the party like, "AYYYYY!!!! I HAVE A VIDEO WITH A BILLION VIEWS ON YOUTUBE!!!!"
Reaching a billion views on YouTube is just one of many impressive accolades for the song, which spent 12 weeks at No. 1 on the Hot 100 (tying with the Black Eyed Peas' 2009 hit "Boom Boom Boom" and Eminem's 2002 chart-topper "Lose Yourself") and was heavily praised during Furious 7's lengthy promotional run.
Other pop stars in YouTube's Billion Views Club include Justin Bieber, Katy Perry, Taylor Swift, Meghan Trainor and Enrique Iglesias.
Peep the full list of videos with a billion views on YouTube below:
PSY – "Gangnam Style" – 2,429,945,490
Justin Bieber – "Baby" – 1,222,068,575
Taylor Swift – "Blank Space" – 1,200,235,231
Katy Perry – "Dark Horse" – 1,128,812,151
Katy Perry – "Roar" – 1,092,304,066
Taylor Swift – "Shake It Off" – 1,084,587,293
Enrique Iglesias – "Bailando" – 1,080,962,868
Mark Ronson & Bruno Mars – "Uptown Funk" – 1,060,900,501
Meghan Trainor – "All About That Bass" – 1,056,372,761
Wiz Khalifa – "See You Again" – 1,023,203,188
Be the first to receive breaking news alerts and more stories like this by subscribing to our mailing list.