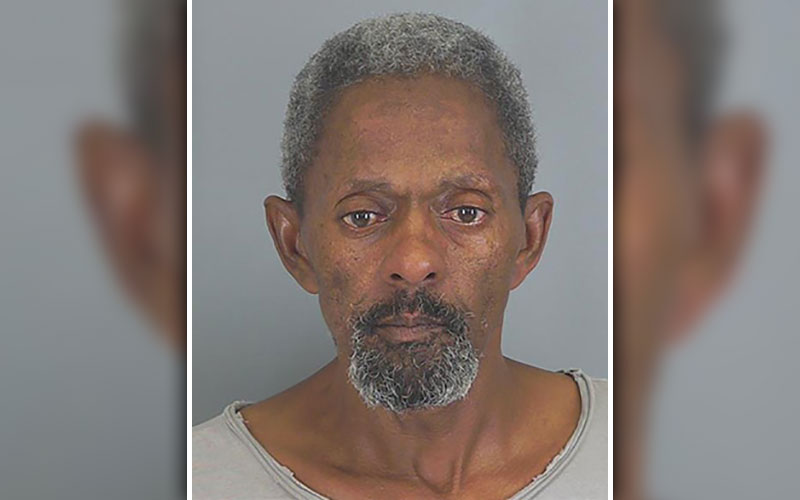 While Hurricane Joaquin was drenching South Carolina with rainwater, causing massive floods and road collapses all over the state's capital, an S.C. man was arrested this past weekend after calling 911 on his girlfriend because she wouldn't have "Drunk In Love" sex with him, or, in his words, she "wouldn't give him any ass."
According to reports, Spartanburg officers found 53-year-old Patrick Doggett boozing alone outside his home in the 700 block of Fairfax Street with nothing nice to say of his girlfriend Faye Woodruff.
"F*ck that b*tch," a drunk Doggett reportedly told officers.
The police report says that Doggett had been drinking all day long and lost his cool when Woodruff refused to give him any nookie.
Doggett then proceeded to call 911 to complain about his girlfriend, who at the time had her grandchild in the home.
When a cop responded to his Spartanburg residence, Patrick Doggett, 53, "stated he called 911 because his girlfriend, Ms. Faye Woodruff, would not give him any ass."

Woodruff told police that Doggett had been drinking all day and "didn't know where he was at." She added that Doggett got into bed and wanted to have sex, but "she had her grandchild with her."

So, Woodruff noted, Doggett "got up and then dialed 911."
Doggett was arrested on a public intoxication charge, but didn't face any charges for calling 911 without an emergency.
He will have a court hearing next week.
Be the first to receive breaking news alerts and more stories like this by subscribing to our mailing list.