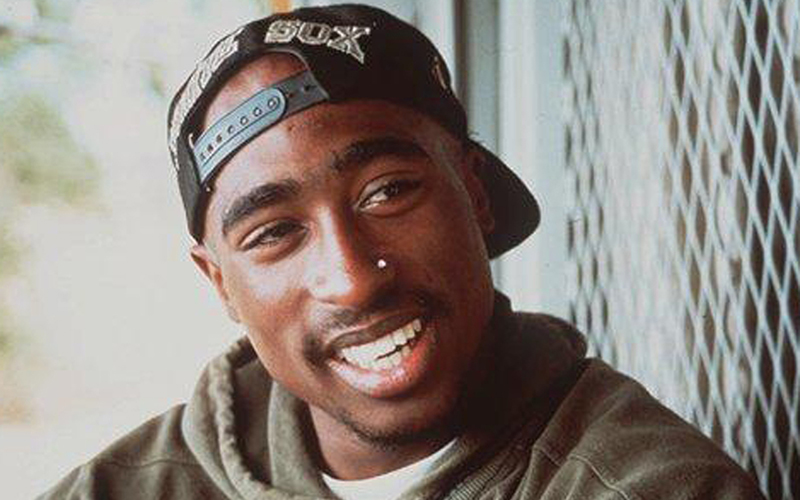 Sorry to break it to you Hip Hop heads, but if Tupac Shakur were alive today, he definitely wouldn't have been an advocate of "Thug Life."
When Tupac was serving nine months at Clinton Correctional Facility after being convicted of sexual assault charges back in 1995, the Death Row rapper wrote an emotional open letter stating that "Thug Life" was dead to him and urging his "homiez" to take a different path in life, one that does not include drugs and violence.
Now, you might be thinking, "But isn't this the same guy who had the words 'Thug Life' tattooed across his stomach?" and you're right, he did.
But apparently after living the sober life in prison and spending most of his time reading books and building his knowledge, one of the most famous purveyors of the "Thug Life" mentality had a serious change of heart.
"[Many] never survive the next level of Thug Life. They become addicted to death. A True Boss Playa knows when to advance. U must play the game, not let the game play u. A regular Playa plays women, a Boss Playa plays life. A Boss Playa is a thinker, a leader, a builder, a moneymaker, a souljah, a teacher and most of all, a Man! I want all my homiez to know there is another level."
Tupac also talked about life while behind bars, the follow-up to his 1995 LP "Me Against the World," his rise to fame and more in the letter.
Pac was killed in 1996, less than a year after he was sprung from jail.
The entire 4-page letter is being auctioned by memorabilia sellers "Moments in Time" for $225,000 on their website.
According to Page Six, the letter was sent by Pac to a woman named Nina Bhadreshwar, who worked for Death Row Records and was the editor of the label's Death Row Uncut magazine, in addition to her own publication the Real State.
"Here is where my heart is at this time. It's long but it's true. Use it as u see fit," 2Pac wrote in a personal note to Bhadreshwar. "I am not granting this information 2 any other publication, not even Time & Rolling Stone so please represent it as it is layed. I trust you."
Check out the letter in its entirety below: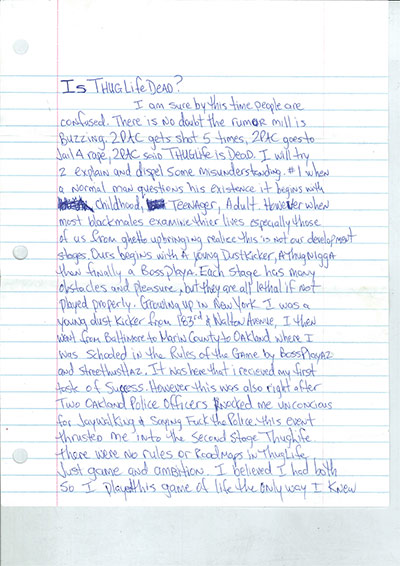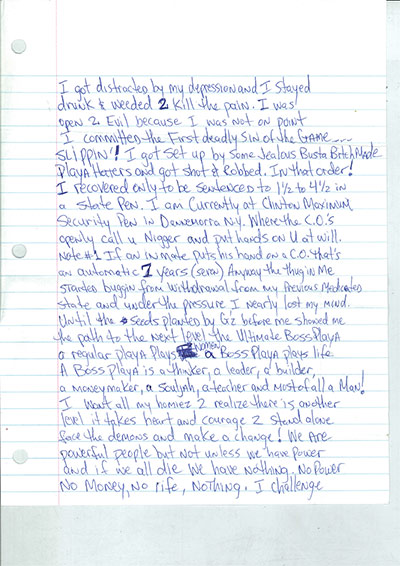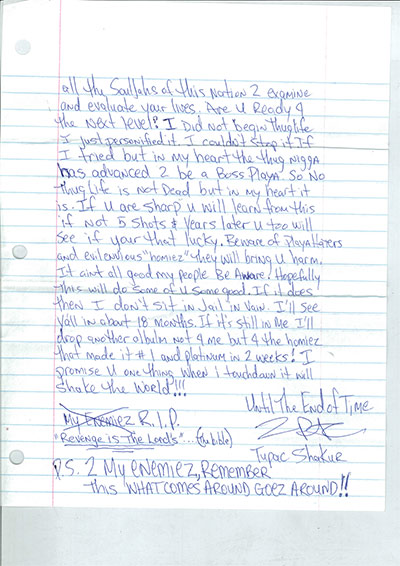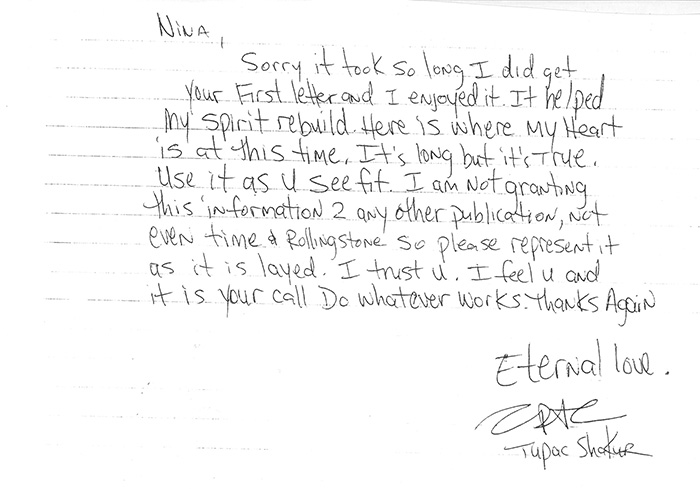 Be the first to receive breaking news alerts and more stories like this by subscribing to our mailing list.