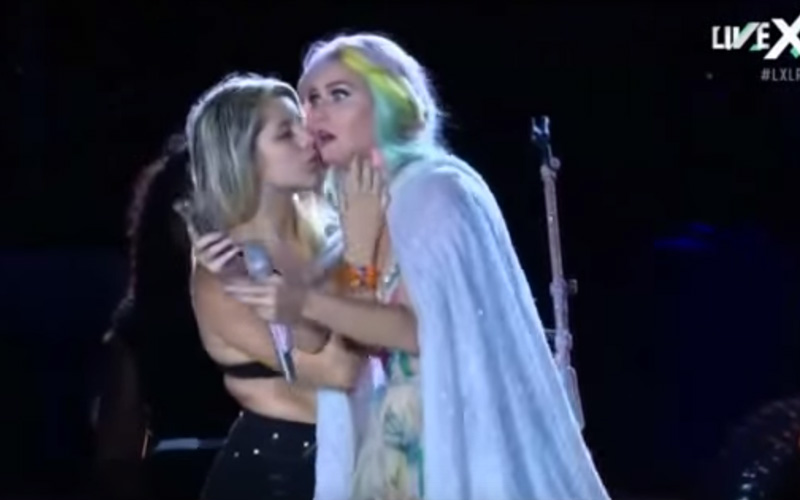 While performing a concert in Rio, Katy Perry was kissed (and groped) by a girl, and it didn't look like she liked it too much, but she played it cool and let it go on anyway.
Perry invited an overzealous fan onstage at the Rock in Rio festival in Brazil Sunday night (Sep 27), and the "Fireworks" singer quickly realized she was getting a whole lot more than what she bargained for when her young admirer began to inappropriately kiss her all over her face and neck.
After the eager fan copped a feel of Katy's boobs, the singer remarked "I think she's rolling!" — which is what you say about people who are high on ecstacy or molly. According to this YouTube clip, the girl's name is Rayane, but Katy kept calling her Aye-yi-yi-yi.
Katy kept her composure throughout the entire ordeal and even got Rayane (aka "Raiaiaia" on YouTube) to translate a few words in Portuguese while snapping selfies with her.
As Rayane was leaving the stage, Perry gave her playful little slap on the butt, and Rayane quickly reciprocated as the two laughed the entire ordeal off. "You're not my first, and you won't be my last," Katy said.
As for why Rayane was all over the place, she spoke to TMZ and told them wasn't "rolling" after all.
Even though the video makes her look like she's high and/or drunk, Rayane says that's totally not the case, even though that's what it totally looks like.
Also, Katy Perry has "very soft" skin.
Rio native Rayane says she'd been up since 4:30 AM and waited 12 hours in line for Katy's concert. The mix of excitement and exhaustion made her seem drunk, when she was stone cold sober.

Despite the language barrier, Rayane says she understood everything Katy was saying.

As for the heavy petting … Rayane claims she couldn't stop hugging and smelling Katy … but that was all about excitement, not alcohol. She adds, "Her skin is very soft."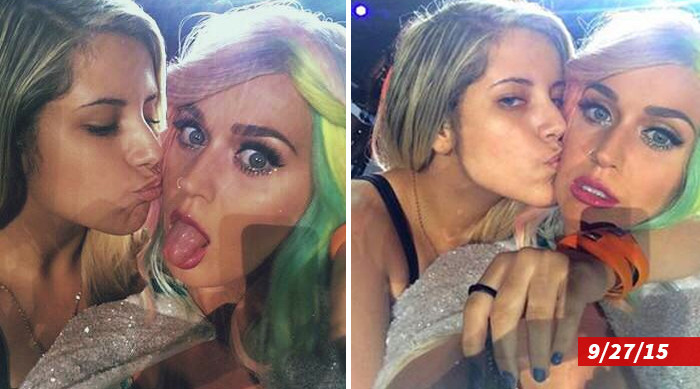 Be the first to receive breaking news alerts and more stories like this by subscribing to our mailing list.