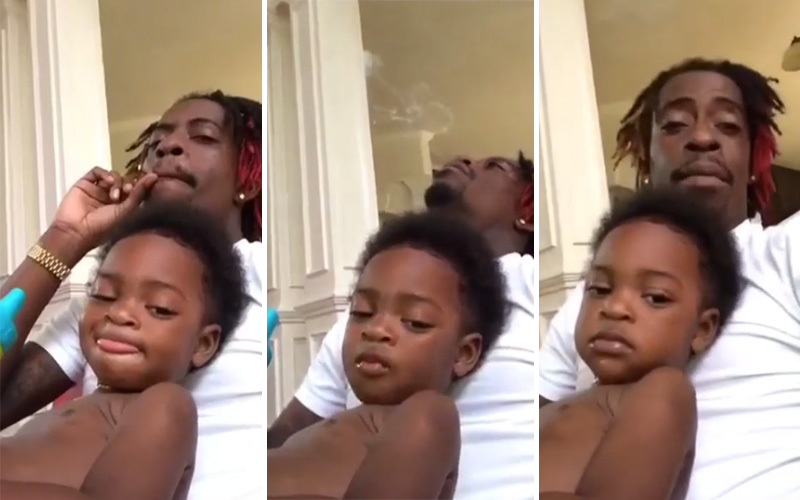 Rich Homie Quan is once again making headlines for all the wrong reasons.
After catching flack a few months back for rapping about raping women on more than one song, the "Type of Way" rapper is also showing that he has terrible judgement as a parent.
Snapchat footage of Rich Homie smoking what appears to be a joint/blunt while holding his 1-year-old son Royal Lamar has been going around the web, and people aren't very happy about it.
Hopefully for Rich Homie's sake that was only a cigarette*, but even if it was, that's still not any better. Smoking around babies?? Dude is tripping big time!!
*We all know that wasn't a cigarette.