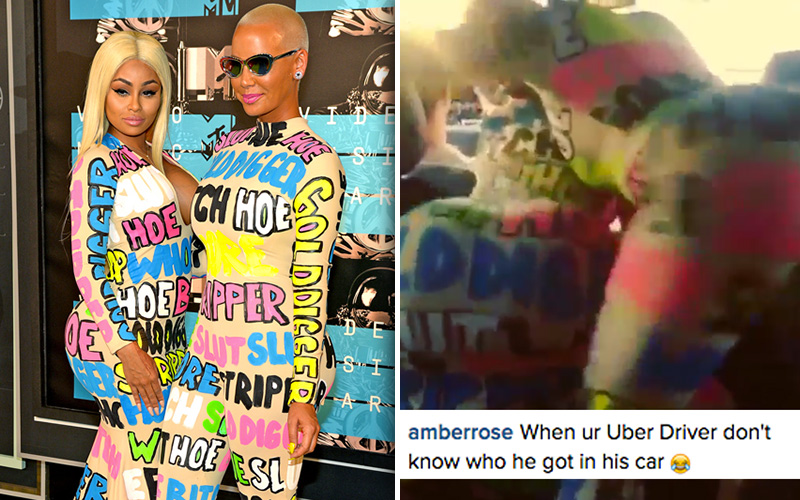 Whoever Amber Rose and Blac Chyna's Uber driver was last night has to be the luckiest guy in the world, and he ain't even know it.
Shortly after the 2015 MTV Video Music Awards ended, Amber posted a video of her and Chyna having a full-out twerk session to Future's "Freak Hoe" in their Uber on the way to their next destination.
Amber captioned the video, "When ur Uber Driver don't know who he got in his car."
Amber and Chyna also showed off their matching VMA red carpet outfits covered with words from their Instagram comments like "Bitch," "Hoe," "Slut," "Stripper," etc.
"We basically wanted to paint a picture of what everybody kinda already says about us," Amber Rose said of her and Blac Chyna's controversial dresses.
"They call us sluts and whores all the time, so we wanted to embrace it. I have slut written across my vagina. I wish I was a whore — my social life would be more exciting."
Check out more pics of Amber Rose & Blac Chyna in the gallery below: