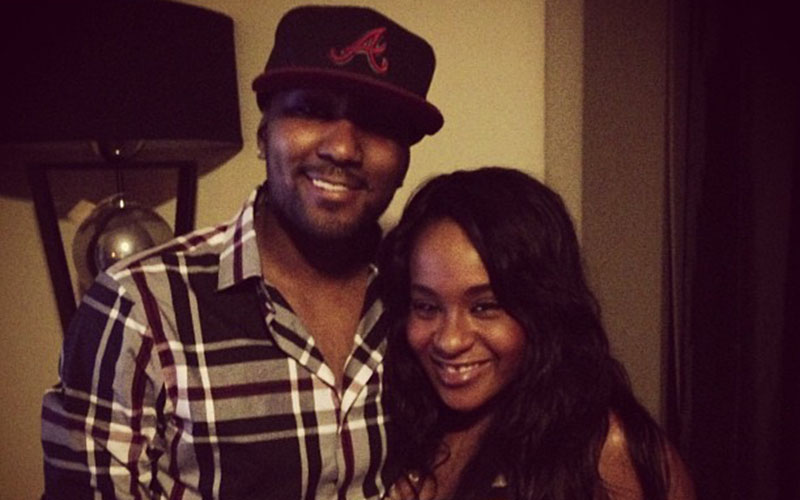 Nick Gordon says he's blessed to have been a part of his girlfriend Bobbi Kristina's life and will love her forever in his first tweet since her passing July 26th.
Nick tweeted:
I'm so happy/blessed that I had @REALbkBrown in my life. i will always & forever love you.

I look at our pics sometimes it makes me smile sometime I cry @REALbkBrown #happymemories.
His Twitter account is private, however Access Hollywood shared these screenshots online: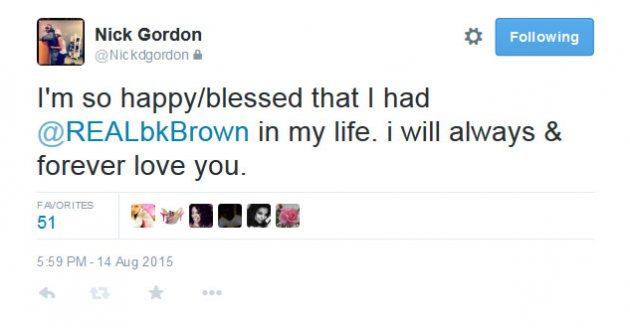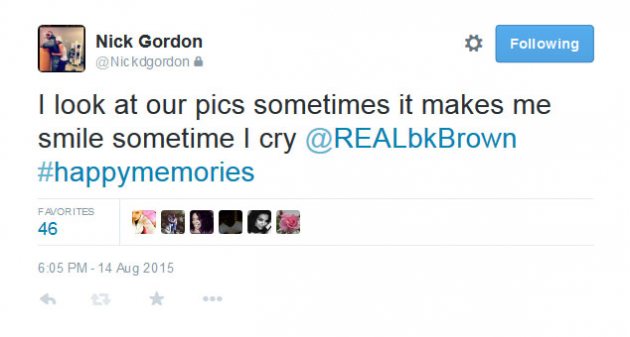 Since Bobbi Kristina's drowning earlier this year, Nick was denied hospital visits and wasn't allowed at the funeral, which was held in Georgia on August 1st. A gravesite service was held a few days later in New Jersey, where Krissy was laid to rest beside her late mom Whitney Houston.
The estate of Bobbi Kristina recently filed a $10 million lawsuit against Gordon, accusing him of giving Brown a "toxic cocktail" and placing her face down in a tub of cold water.
Bobbi Kristina's conservator Bedelia Hargrove said in a statement: "I am deeply saddened by the recent death of Bobbi Kristina Brown. I have filed today an amended complaint against Nicholas Gordon adding a count of wrongful death and for pain and suffering. We will leave no stone unturned in seeking justice for Bobbi Kristina Brown."
Nick, however, maintains his innocence. His lawyer Josey Crew said in a statement: "The recent lawsuit against Nick is slanderous and meritless. Nick has been heartbroken and destroyed over the loss of his love and it's shameful that such baseless allegations have been presented publicly. Nick has engaged civil counsel and intends to defend the lawsuit vigorously and expose it for what it is: a fictitious assault against the person who loved Krissy most."