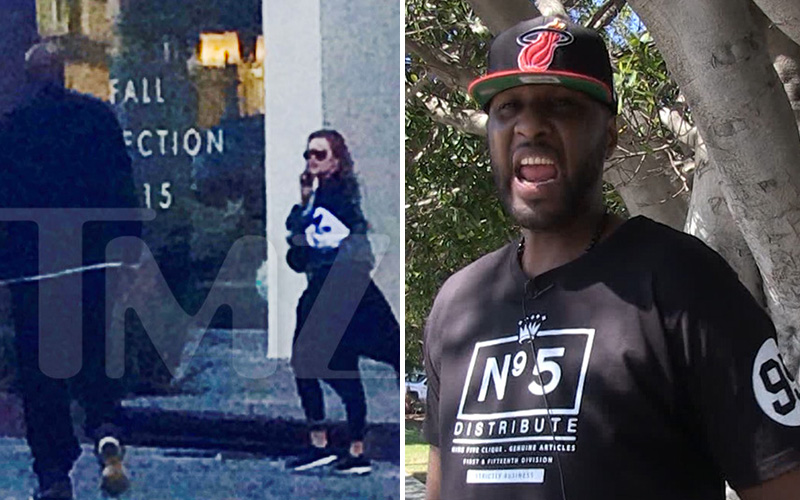 Lamar Odom "ambushed" Khloe Kardashian at SoulCycle? Khloe wants to know how he knew she was there? (Is Lamar stalking Khloe?) Why was Khloe so "freaked out" that she "bolted to her car and drove away?"
WHAT THE HELL IS GOING ON WITH KHLOE KARDASHIAN AND LAMAR ODOM?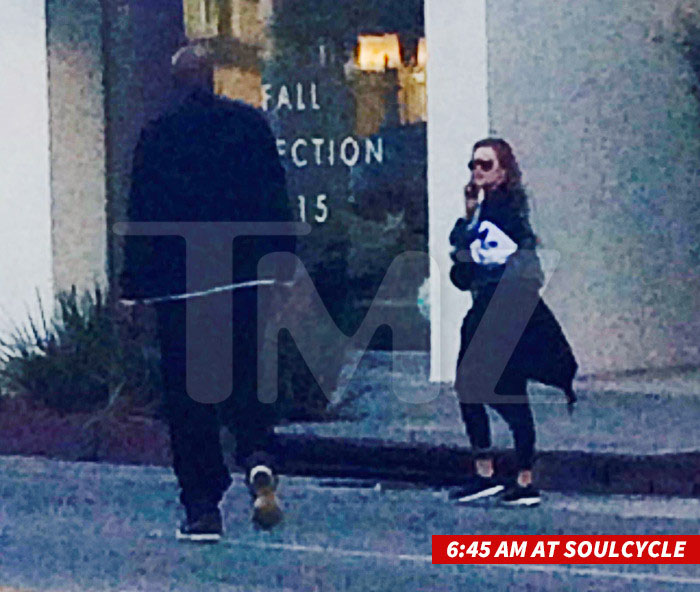 It sounds like Khloe Kardashian is going to have to try a little harder at keeping her whereabouts a secret from now on.
"The Keeping Up with The Kardashians" star was recently confronted by her estranged husband Lamar Odom outside of her SoulCycle class in Beverly Hills Wednesday morning — 6:45 a.m. to be exact.
According to TMZ, Lamar uninvitedly popped up on Khloe at the gym and caused a big scene, screaming and demanding her to talk to him.
At one point, eye witnesses say Lamar grabbed Khloe's arm and told a bystander who was threatening to call 911 that they would not call the police because of who he is.
"You are not going to call the cops on Lamar Odom!" he reportedly yelled.
A frightened Khloe allegedly refused to talk to Lamar, and asked him, "How did you know I was here?" before running to her car and driving off.
It sounds like Lamar is acting like a psychopath, but the former NBA player is claiming otherwise, and is upset that Khloe isn't speaking up to clear his name.
Lamar spoke with TMZ after the story broke and was barely able to keep his composure during the interview.
A clearly hurt Lamar denied stalking or touching Khloe, and he says the whole thing was a pre-arranged meeting they set up.
Lamar also slammed the media for labeling him as a womanizer and a drug addict. He even complained about not being able to get a job from Home Depot because of all the slander.
And if that wasn't enough to get his point across, Lamar threatened to "air out secrets" (relating to Khloe, presumably?) if this ever happens again.
Lamar and Khloe both signed documents to begin the process of finalizing their divorce in July.
Be the first to receive breaking news alerts and more stories like this by subscribing to our mailing list.