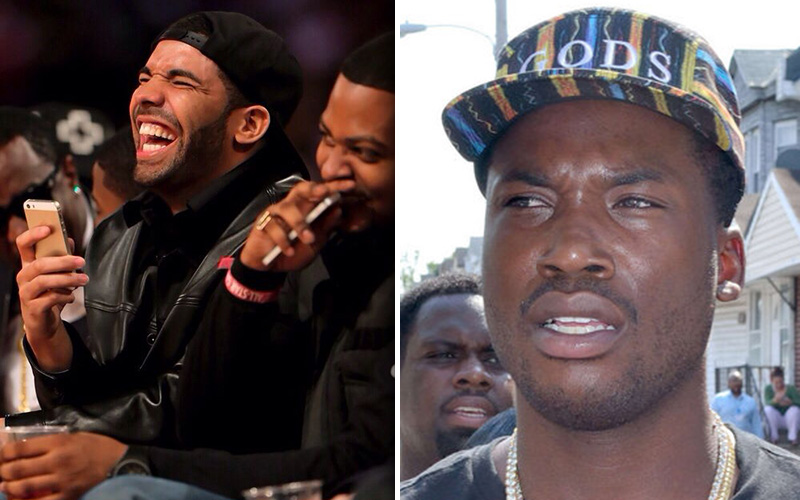 Meek Mill is waving the white flag and has ended his rap beef with Drake. But honestly, did he really have a choice?
In a lengthy Instagram post he later deleted, Meek waves says he is too focused on money to be making diss tracks and feuding with other artists.
Meek also deleted his Drake diss track "Wanna Know" from Soundcloud. Either he's finally admitting defeat or the WWE threatened to sue that azz (or both).
"I'm not entertaining no rap/real beef over drake s/o a rapper!" Meek wrote on IG. "I never shoulda entertained it bcuz it won't bring me no money or success."
He continued, "I don't feel like I gotta try to prove myself to people and end up in a real situation over this fake rap shit!"
Read the whole post below:
https://twitter.com/IamAkademiks/status/631469926486798336
Seems like Meek Mill realized he made a big mistake messing around with Drizzy. Hopefully it's not too late for him and he can still recover from this.
Be the first to receive breaking news alerts and more stories like this by subscribing to our mailing list.