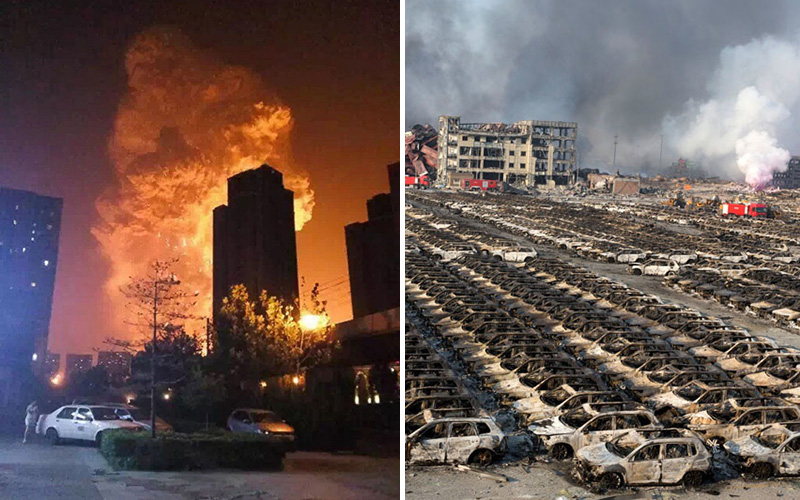 A series of deadly explosions in Tianjin, China at a warehouse storing hazardous material has so far claimed the lives of at least 50 people (including 12 firefighters) and injured over 700. More than 70 people are reportedly in serious condition, and the numbers continue to rise.
According to confirmed reports from ABC News, the first blast happened at about 11:30 p.m. Wednesday night (local time), and it was followed by a second massive explosion a mere 30 seconds later.
The fire department said first responders had reportedly been on the scene for at least 30 minutes or so fighting a fire before the first explosion at the Ruihai Logistics warehouse, a facility that handles the transport of hazardous goods.
A number of initial photos and video footage shared on social media show a series of massive explosions and a huge mushroom cloud filling the sky, followed by a loud "BOOM!" which took seconds to hear because light travels a lot faster than sound.
Video of the enormous explosion in Tianjin #China pic.twitter.com/NF0BtdIOMS

— Gissur Simonarson (@GissiSim) August 12, 2015
#Breaking: Massive explosion rocks N China's #Tianjin, cause & casualties unclear yet (web sources) @BreakingNews pic.twitter.com/GOG8Q7OWew

— China Xinhua News (@XHNews) August 12, 2015
Update:#Tianjin explosion reportedly caused by inflammables & explosives at container terminal, hundreds hospitalized pic.twitter.com/c2BUYhkrE1

— China Xinhua News (@XHNews) August 12, 2015
From local Chinese media: in one hospital in #Tianjin… doctors are treating more than 400 injuries, most burn related.

— Matt Simon (@MSimonTV) August 12, 2015
Reported security camera video from the #Tianjin explosion via weibo pic.twitter.com/9hsC6weuzv

— Jon Passantino (@passantino) August 12, 2015
The explosion — which could be felt miles away — was so powerful that cars melted and nearby homes collapsed.
ABC News' Bob Woodruff surveyed the scene and walked through the wreckage left behind in an exclusive video report.
About a mile away Woodruff found vehicles dented, with their windows blown out. He also explored a nearby migrant camp that was completely destroyed. In another area, Woodruff entered an office building, where glass and debris littered the floor.
According to the China Earthquake Centre, the first explosion registered a 2.3 magnitude quake and the second blast was even bigger, registering a 2.9 magnitude, which is the same thing as about 21 tons of TNT.
Photos of the aftermath show shattered windows, charred/melted cars and people covered in debris.
With a population of about 15 million, Tianjin is China's fifth biggest city and one of four municipalities run by China's central government.
The AP is reporting that the explosions through the Tianjin port have "disrupted the flow of cars, oil, iron ore and other items through the world's 10th largest port."
Look below to see the apocalyptic photos from the aftermath.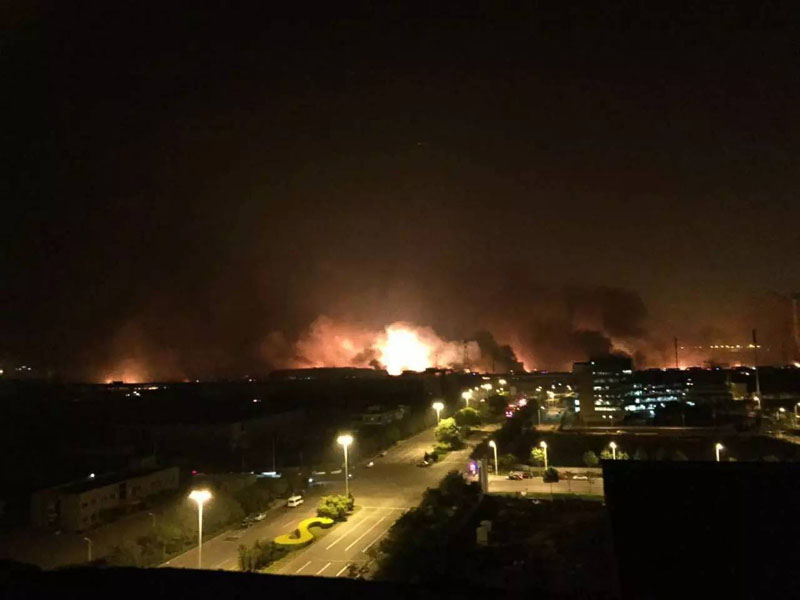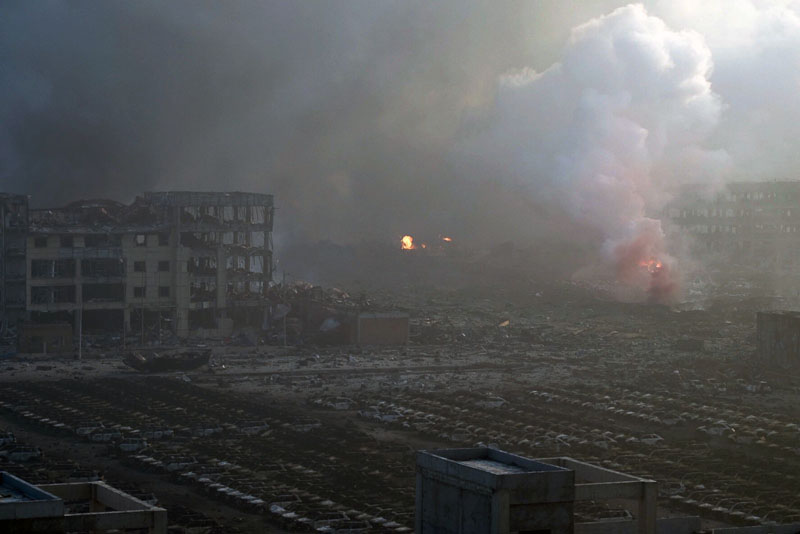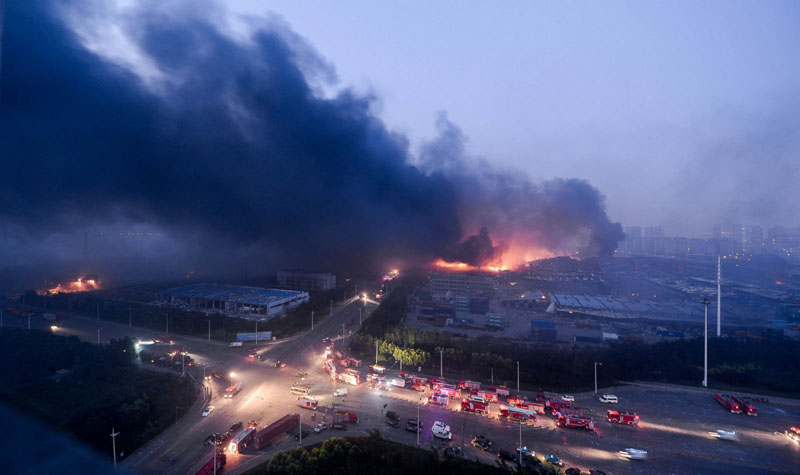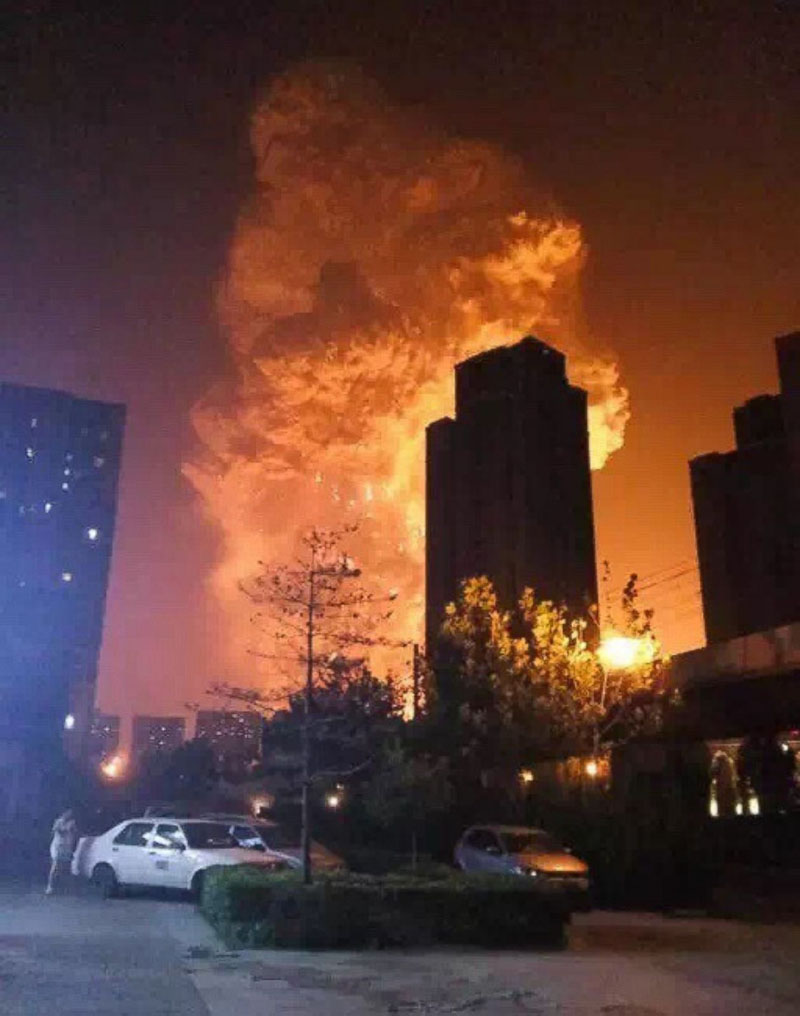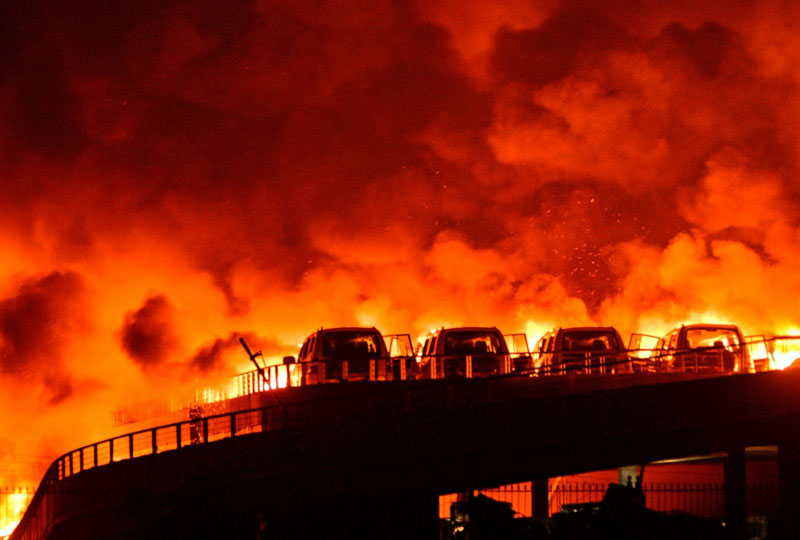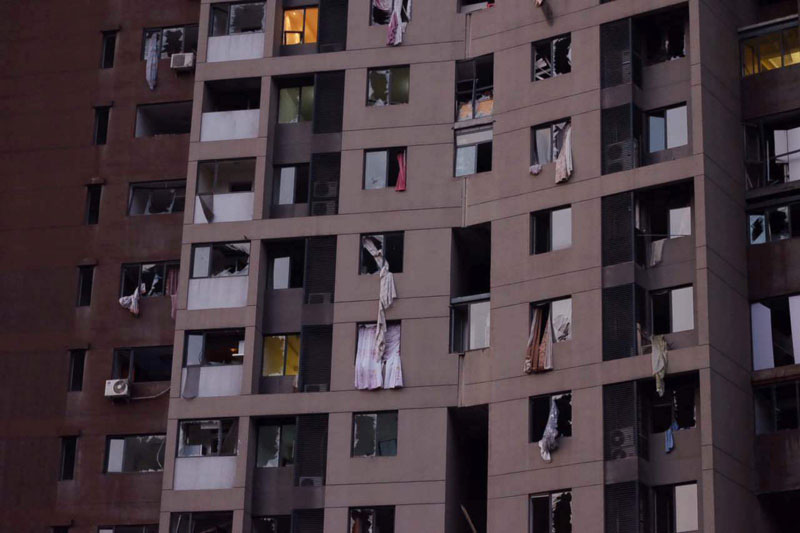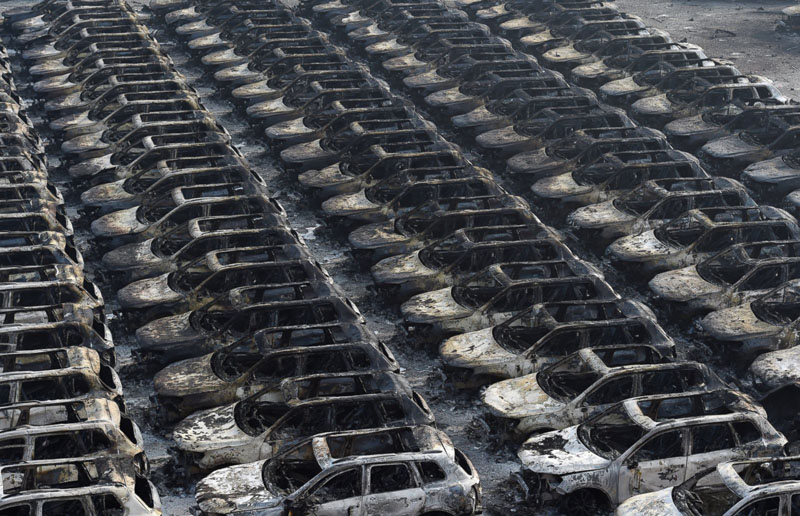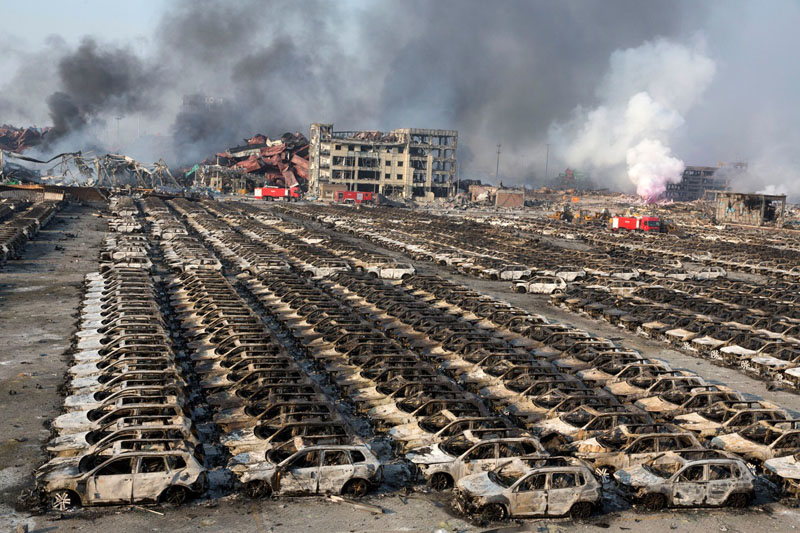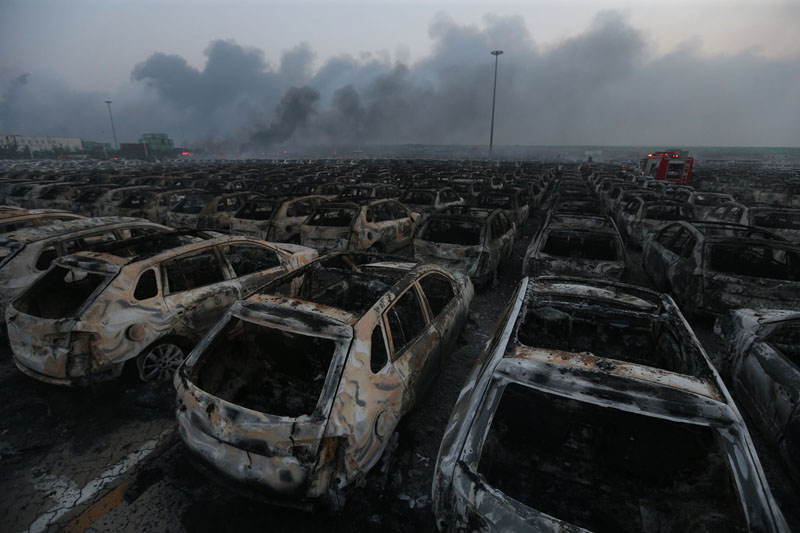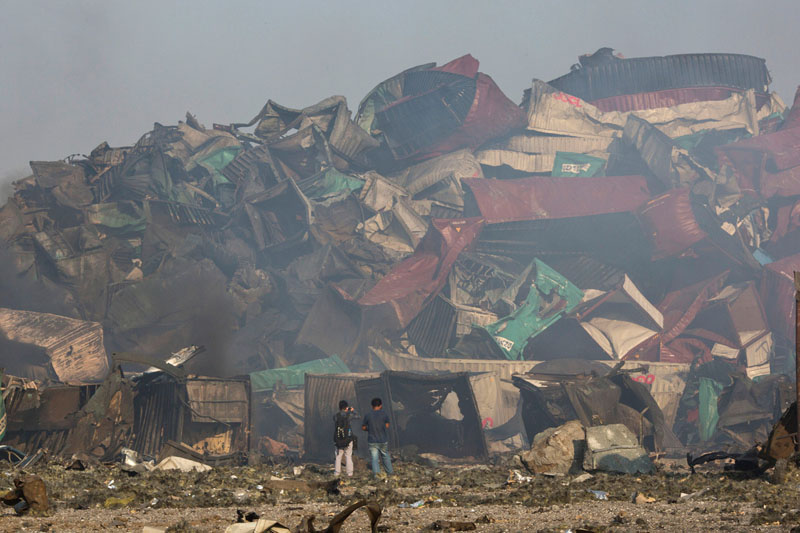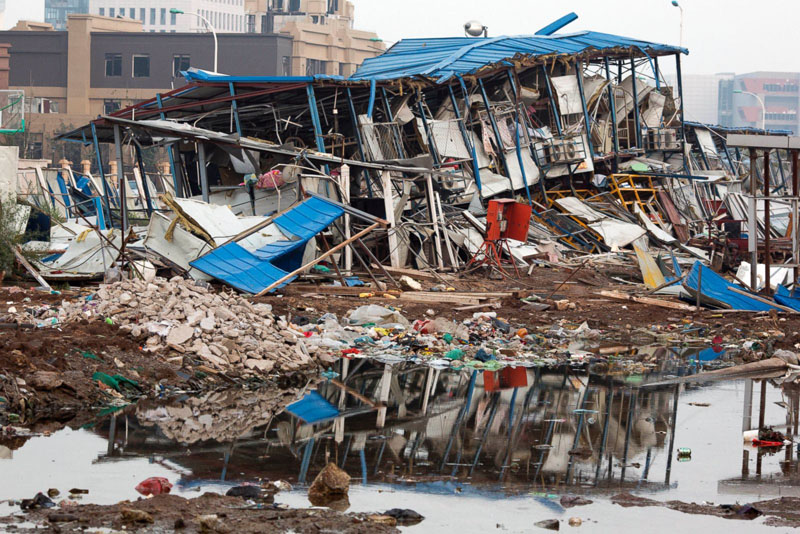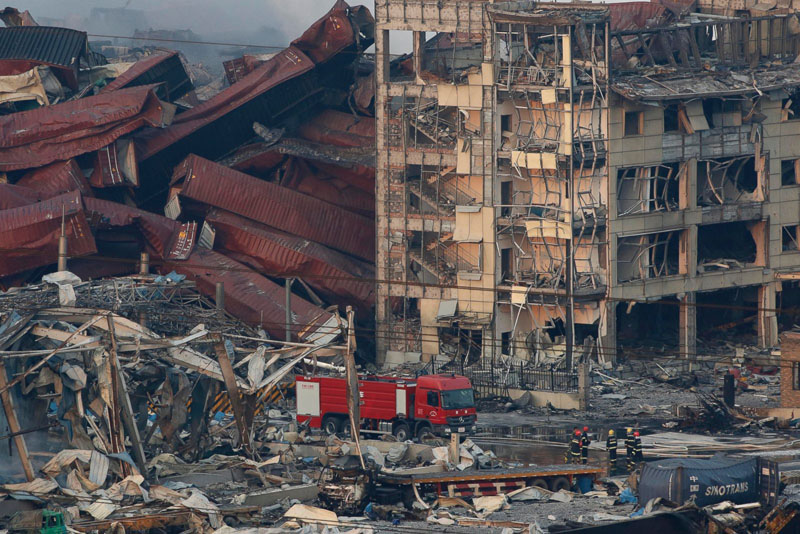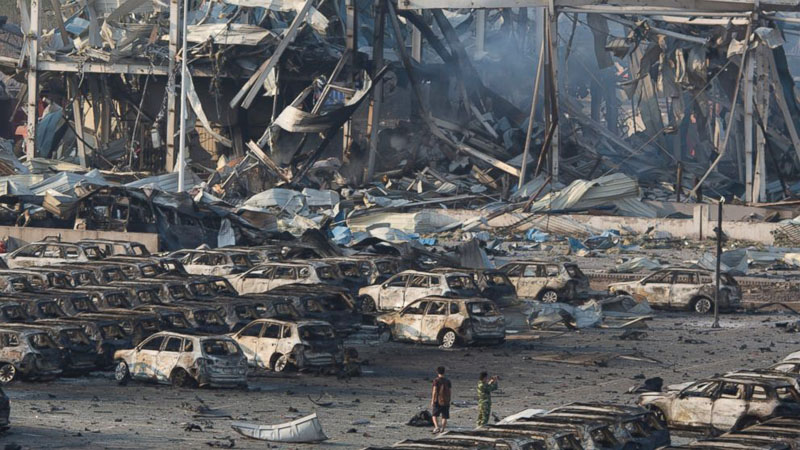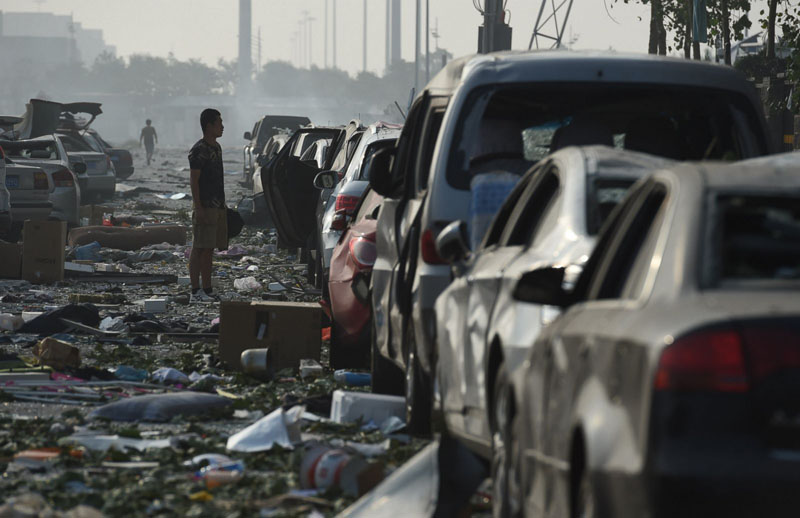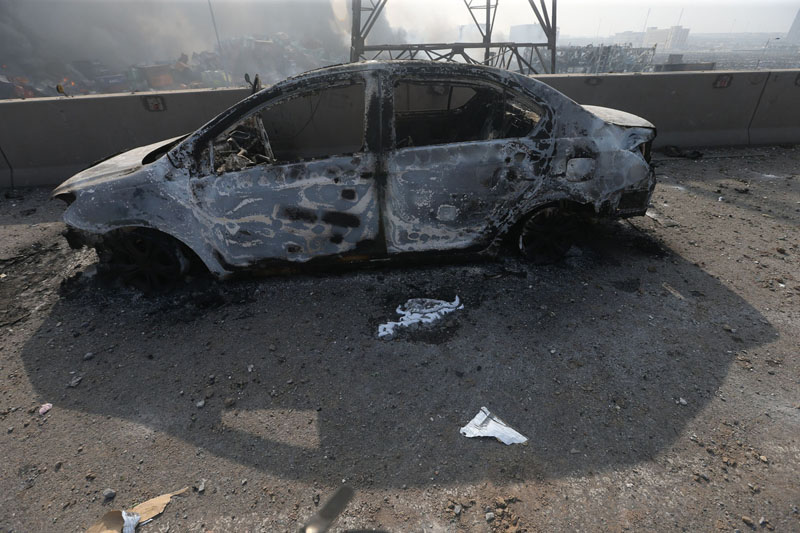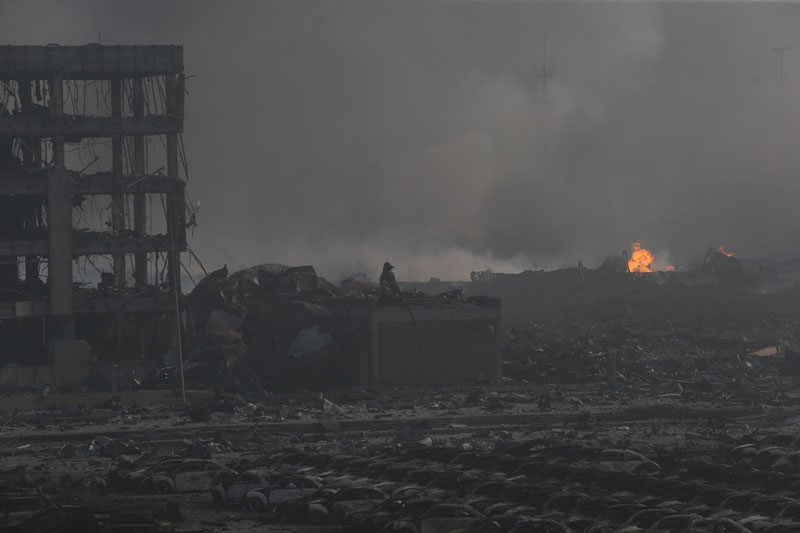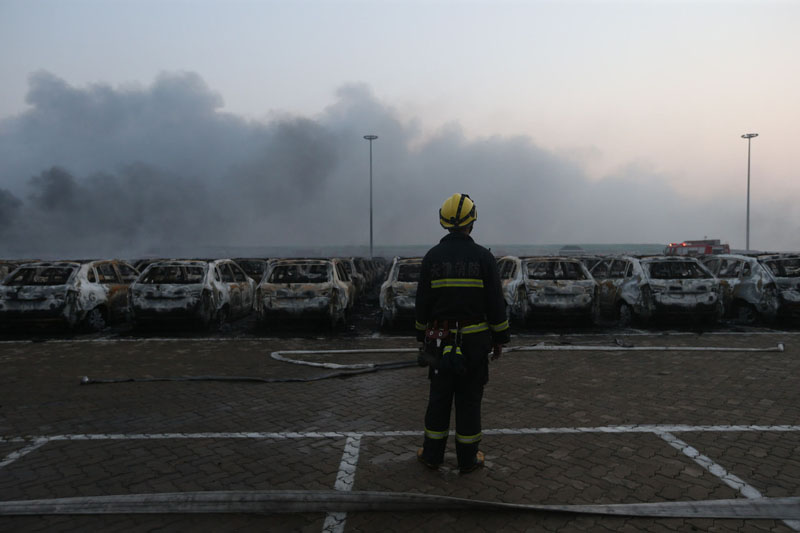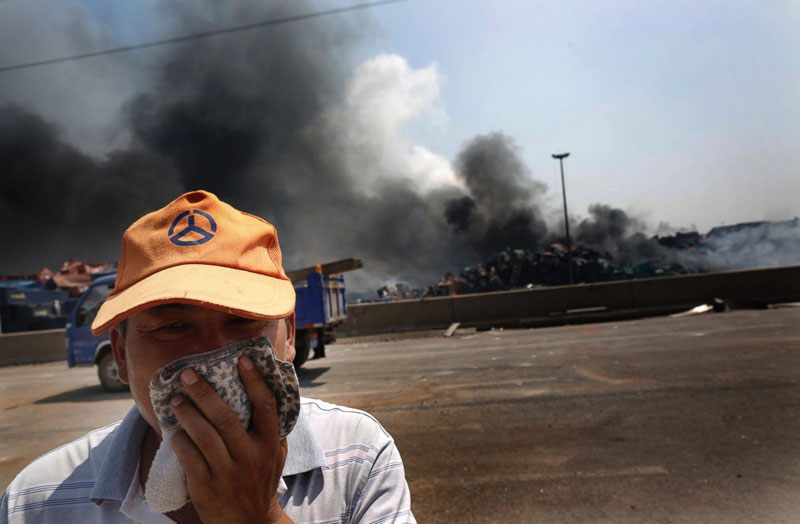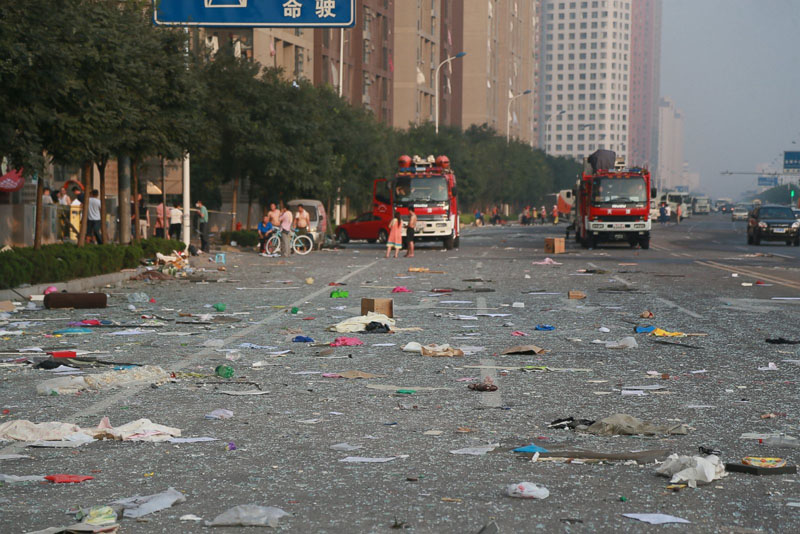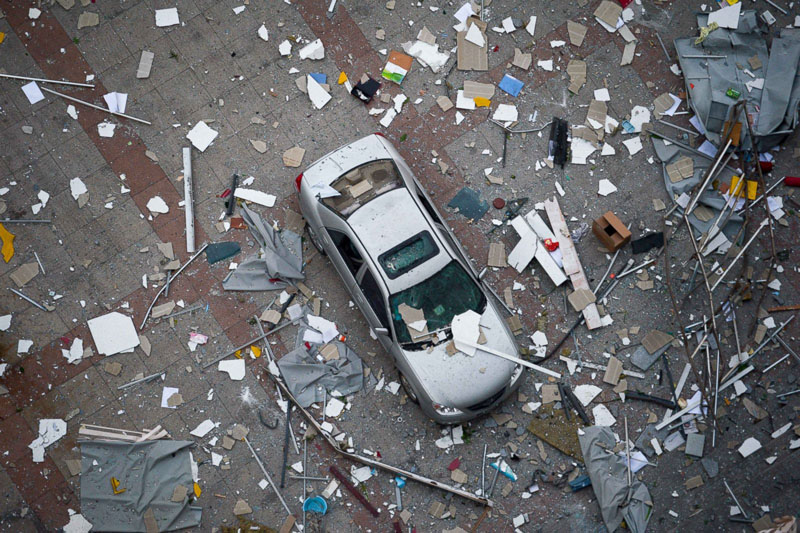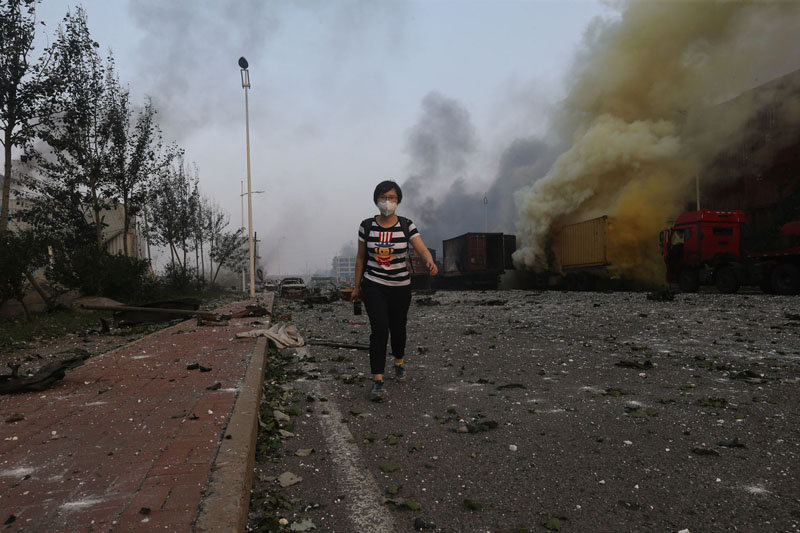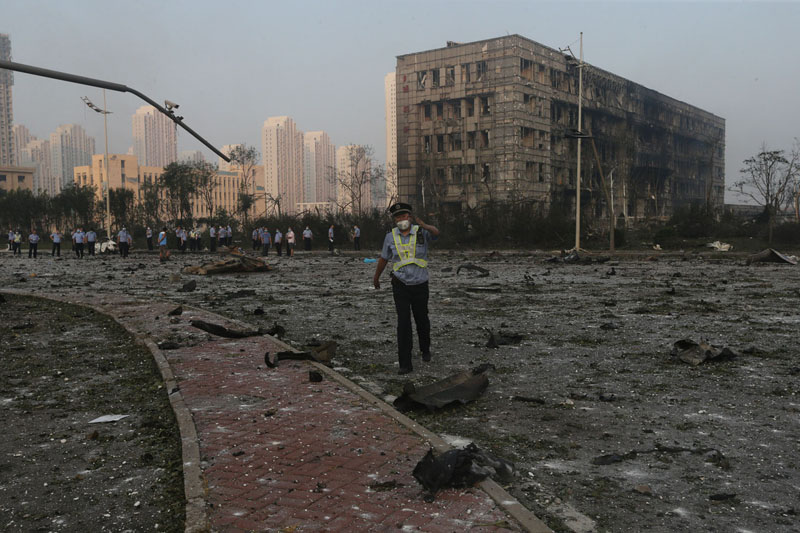 Be the first to receive breaking news alerts and more stories like this by subscribing to our mailing list.