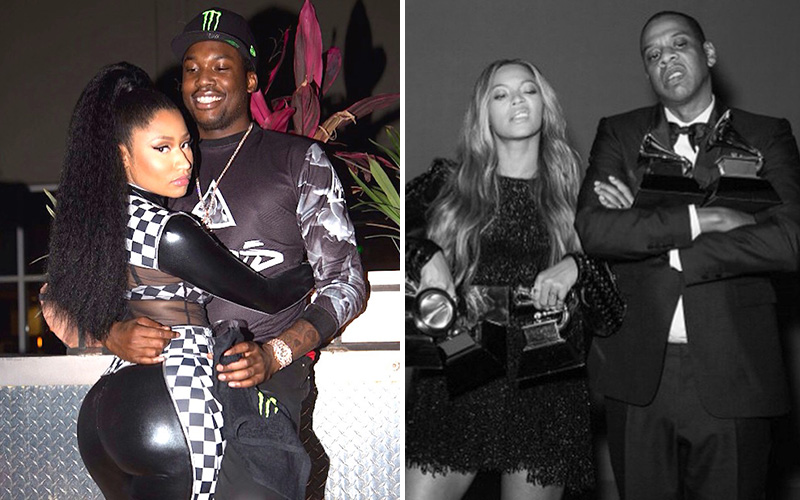 Meek Mill is currently dealing with the death of his rap career after opening a can of worms on himself by dissing Drake, but before that, the Philly native sat down with Billboard for an interview.
In addition to opening up about why he's "scared to be political" ("You get too powerful and more people try to take you out … My son ain't trying to hear that his dad got put away because he was fighting for the country."), Meek also defended his relationship with Nicki Minaj against the haters, comparing what they have to what Jay Z & Beyoncé have.
"You can't be hard all the time, man," he says of critics — such as rapper Joe Budden and, now, Drake — who suggest his romance is at odds with his hard-edged music. "There's both sides to everything. What's wrong with it? Jay Z was a street rapper and he had a girlfriend."
Drake threw some major shade at "Omeeka" (particularly at Meek though) in his "Back to Back" diss track, basically saying that Meek plays the submissive role in his relationship with Nicki:
You love her, then you gotta give the world to her
Is that a world tour or your girl's tour?

I know that you gotta be a thug for her
This ain't what she meant when she told you to open up more

I'm not the type of nigga that'll type to niggas
And shout-out to all my boss bitches wifin' niggas

Make sure you hit him with the prenup
Then tell that man to ease up

I don't wanna hear about this ever again
Not even when she tell him that they better as friends
Not even when you sayin', "Drizzy, tell 'em again"
Based on these lyrics (especially the bolded lines), Drake doesn't sound like he would agree with Meek's "Bey-Z" comparison, likely because Jay Z never plays second fiddle to Beyoncé, like how Meek is forced to do with Nicki.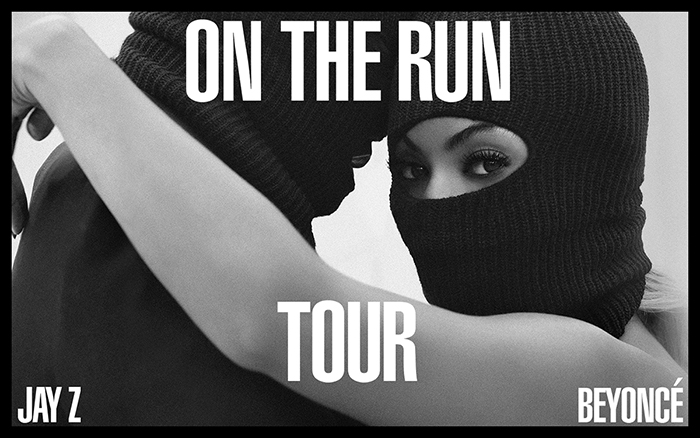 "Is that a world tour or your girl's tour?" — Drake
Nicki Minaj may be on a "Beyoncé-like" level, but Meek Mill is certainly no Jay Z.
Meek even admitted that Nicki's verse on their collaboration single "All Eyes On You" (ft. Chris Brown) was better than his, and how there was a power struggle (which she won, btw) over the track's release.
"She wanted it to be my single, and I didn't," he told Billboard. "It turned into an ego argument."
"She killed me on that song," Meek admitted, "but I don't really care. When my girl do better than me, I still win. When I do better than her, she still wins."
Sounds like Nicki Minaj is the only winner in that relationship, and if that's the case, they can never be the next Beyoncé and Jay Z … because Mr. AND Mrs. Carter are BOTH winning.
Be the first to receive breaking news alerts and more stories like this by subscribing to our mailing list.