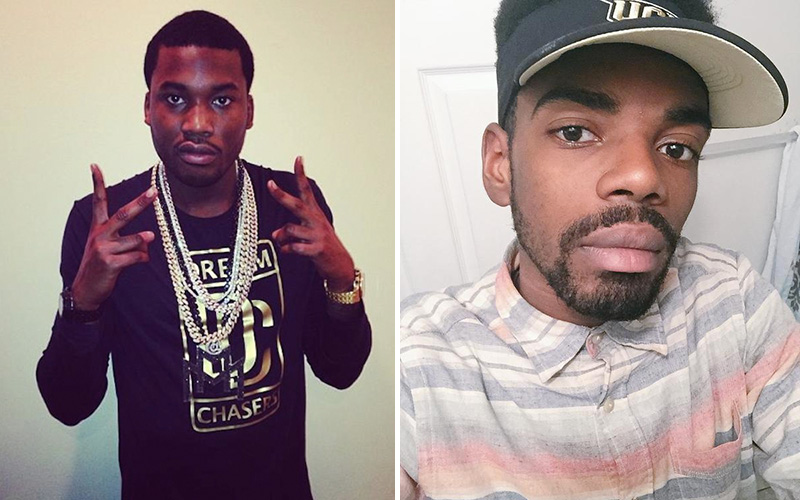 It didn't take long for Drake to release not just one, but TWO diss tracks aimed at Meek Mill, who had previously called the Canadian rapper out for not writing his own lyrics and using the services of ghostwriters.
But it took Meek more than a week to release his diss track, which was met with extreme disappointment from the Internet, who responded in their usual no chill manner with a flurry of memes making fun of Meek.
It took Meek Mill so long to release his underwhelming diss track that his fans started taking to social media and writing their own disses.
One fan in particular (@SchamaNoel) actually wrote a scathing Drake diss track using Meek's signature style and flow and posted it on Twitter.
"Since this nigga wanna take forever to reply I did it myself [laugh cry emoji x2]," he tweeted.
#RapLike @MeekMill (@Drake diss I wrote since this nigga wanna take forever to reply I did it myself ??) pic.twitter.com/m1bcFPAZgG

— Schama Noel (@RapLike) (@SchamaNoel) July 30, 2015
#RapLike Meek Mill

Little wheel chair jimmy's having a golden year
But Im smashing the girl he wanted his whole career
STOP WITH THESE CORNY LOVE STORIES NIGGA NO ONE CARES
Just talked to Ross & he said you should GROW A PAIR
Okay you makin hits but you still fake as shxt
Cause when Diddy smacked you, you wasn't SAYING SHXT
Stop with the tough guy act Aubrey, you not gon' win
This nigga fruity no wonder APPLE sponsored him
You ain't the hottest 'cause we all know Cole & Kendrick Miller
This ain't even a drake diss this is a response to Quentin Miller
Now, what did the Internet think of Schama Noel's Drake diss? Let's take a quick look:
https://twitter.com/RappersSaid/status/626949465665052672
https://twitter.com/EducatedHustlr/status/627010480188575744
Who ever wrote this needs to be meek's ghost writer tbh pic.twitter.com/5OjkzNgCbS

— aisha? (@aishamses) July 31, 2015
https://twitter.com/ItzQuietStorm/status/627127152048218115
Whoever wrote this is a better rapper than Meek Mill pic.twitter.com/fG3PHAS3GB

— Erick Shakur (@PacDaGoat) July 31, 2015
https://twitter.com/foreignhussle/status/626983242248364032
Looks like the general consensus is that Meek Mill should enlist this rapper's services as a ghostwriter. But then that would make him the world's biggest hypocrite, wouldn't it?
Poor Meek. You can't feel TOO sorry for him though, considering he did bring this on himself.
h/t: MTV News
Be the first to receive breaking news alerts and more stories like this by subscribing to our mailing list.