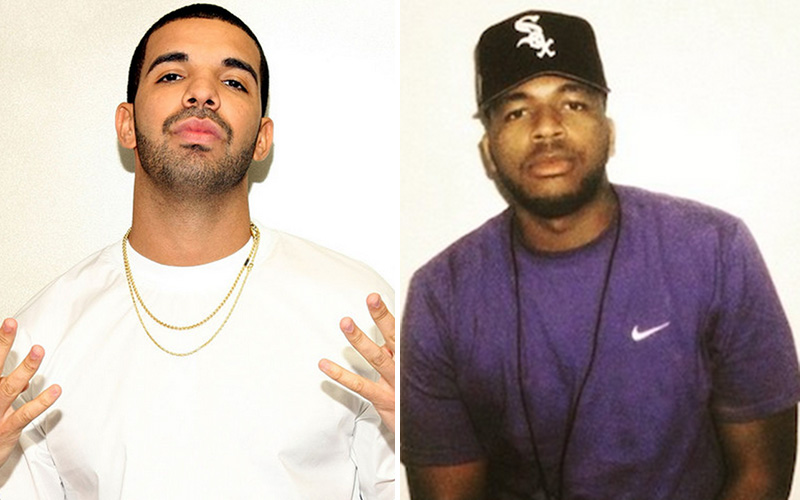 Ever since Meek Mill called Drake out for using "ghostwriters" (which is something literally all rappers do, including Meek Mill), folks have been looking for ways to question Drake's credibility as a rapper.
Enter Funkmaster Flex, who added tons of fuel to the fire last week by releasing a reference track for Drake's "10 Bands" from the man believed to be Drake's ghostwriter Quentin Miller.
Funk Flex followed up Thursday (Jul 30) by dropping THREE more reference tracks from Miller, this time for "Know Yourself" (which shows up in that awful Meek Mill diss track), "Used To" and "R.I.C.O.," Drake's collaboration with Meek Mill, which Meek said was ghostwritten by Miller in his rant against Drake.
Listen here:
Quentin has said on Tumblr that he is "not and never will be a 'ghostwriter' for Drake."
"I'm proud to say that we've collaborated," he continued, "but I could never take credit for anything other than the few songs we worked on together."
Quentin may not have written Drake's lyrics, but based on the reference tracks, it does sound like he essentially laid the foundation for the songs (the hook, the composition, etc). Drake just added his "Midas touch."
The reference tracks honestly sound like nothing more than two artists collaborating with each other.
A lot of folks with the "Drake uses ghostwriters" argument seem to believe that this man actually has people write all of his lyrics for him and he just hops on the mic and raps them. That is the furthest from the truth.
People tend to forget that Drake is a songwriter and has written hits for other artists. Hell, he could have helped Kendrick Lamar write his verse on Poetic Justice for all we know. And Kendrick could have helped him on his as well.
The point is, Meek Mill got himself into a mess by accusing Drake of having someone else write his lyrics, and all he's doing right now is proving that he probably needs to use more ghostwriters himself.
Like the old saying goes, "Don't start what you can't finish."
Be the first to receive breaking news alerts and more stories like this by subscribing to our mailing list.