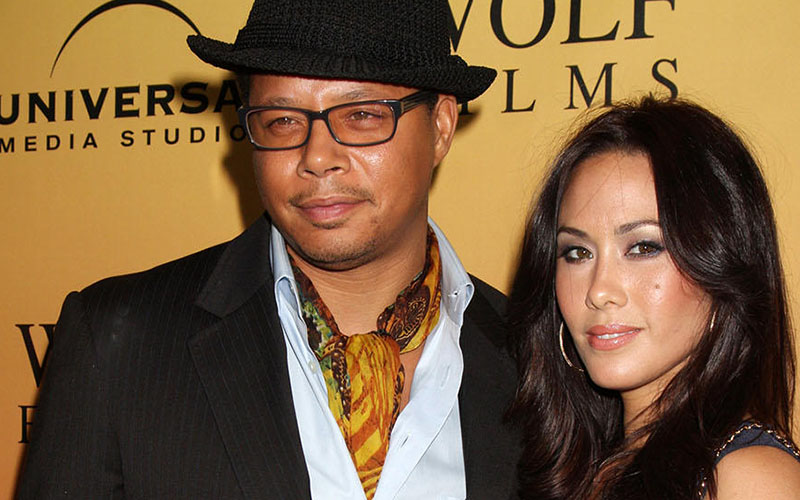 Terrence Howard's ex wife Michelle Ghent has filed a lawsuit over an incident in which she says he violently beat her within an inch of her life in 2013.
Michelle Ghent claims she and Terrence were at a rental house in Costa Rica in 2013 when they began arguing and he grabbed her by the neck, pushed her against the bathroom wall and began strangling her. She says he threatened to kill her and then mule kicked her.

Ghent filed the lawsuit just 1 day before the statute of limitations ran. Terrence has said it was mutual combat, claiming Ghent pepper spayed him during the fight.
If you can recall, Terrence has a strong history of domestic violence.
He was arrested in 2001 for assaulting his estranged wife Lori McCommas. Howard pleaded guilty in 2002 to disorderly conduct.
In 2010, Howard married Michelle Ghent, but their marriage only lasted a year after Ghent filed for divorce in 2011. In the divorce documents, Ghent detailed her relationship with Howard as being very abusive and accused him of physically attacking, stalking, and threatening to kill her on multiple occasions.
In 2012, Howard's girlfriend/mistress May Seng Yang called cops to his Pennsylvania home after the two had an argument that led to a scuffle. Yang told police that Howard choked her, threw her to the ground, and punched her in the eye. Howard fired back by filing assault charges and later resolved the matter with a financial settlement.
A year later in 2013, Ghent and Howard made a final attempt at reconciliation during a trip in Costa Rica, only for the trip to turn into a total nightmare. Ghent alleges that Howard punched her in the face and that she pepper-sprayed him in self-defense. Photos of Ghent after the incident made the story even more convincing. Ghent was granted a temporary restraining order for the second time against Howard.
Howard was also arrested on other occasions such as in 2000 when he assaulted a flight attendant on Continental airlines, but the charges were later dropped. Also in 2005, Howard got into a fight with a couple at a restaurant and was charged with disorderly conduct.
We all love us some Terrence Howard…but could he, in a way, be the next Bill Cosby? He may not be date-raping women by slipping them quaaludes and benadryl, but being a habitual woman beater isn't any better.
Get your shit together, Lucious!
Be the first to receive breaking news alerts and more stories like this by subscribing to our mailing list.