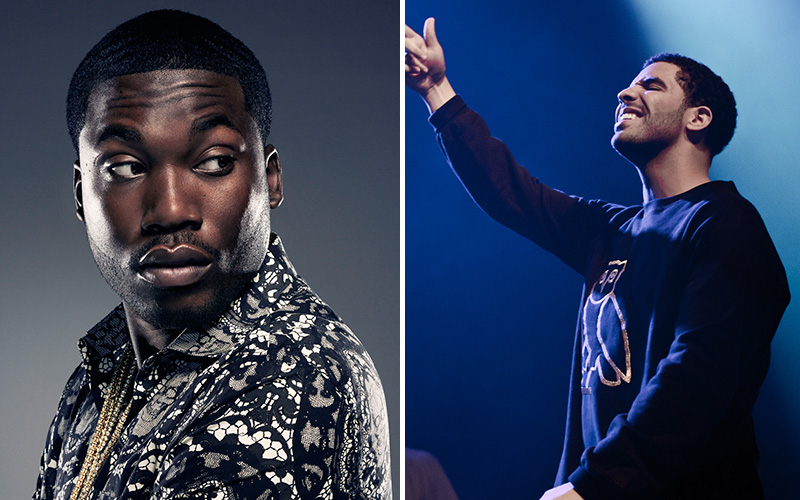 Meek Mill doesn't seem the least bit phased by Drake's new song "Charged Up."
This past weekend, Drake dropped a diss track against Meek after the Philly rapper went on a Twitter rant accusing Drake of not writing his own rhymes.
Meek has since apologized, but that didn't stop Drake from responding with a diss track, which he premiered on his Beats 1 OVO Radio.
After listening to the track himself, Meek took to Twitter and called it (or maybe Drake?) "baby lotion soft." He also said he believed Drake actually wrote his verse this time around.
https://twitter.com/MeekMill/status/625101719836434433
https://twitter.com/MeekMill/status/625107936185090048
Meek also spoke on the track during a stop in Brooklyn for his girlfriend Nicki Minaj's The Pinkprint Tour. He said to the crowd:
"You heard that sh*t? That sh*t was very soft. Baby lotion soft. We ain't gonna focus too much motherf*cking energy on that. But I'm gonna let you know, when it comes to this rap sh*t, Biggie and 2Pac had to die to be the motherf*cking greatest. If you're gonna be the motherf*cking greatest of this sh*t, just make sure you're doing your motherf*cking pen game and keeping it all the way a motherf*cking hundred. Cause it's levels to this sh*t."
Watch here: