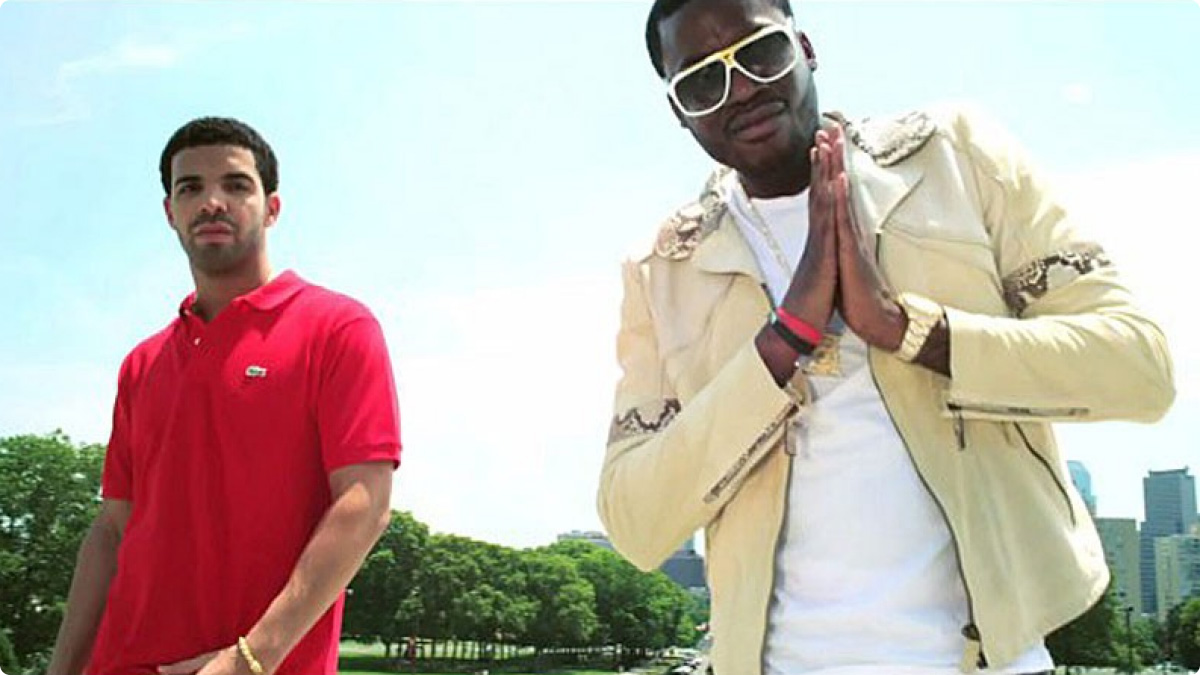 Drake is still firing shots at Meek Mill.
Not even a week after releasing "Charged Up," Drizzy has dropped another Meek Mill diss track called "Back to Back" and the name is about as clever as the song.
On the track, Drake addresses rumors about him having a ghostwriter and goes in on Meek for being an opening act on his girlfriend Nicki Minaj's Pinkprint Tour.
Drizzy also calls Meek out for Twitter thugging and getting bodied by a "singing n*gga" (LMAO!), and he advises Nicki to make sure Meek signs a prenup.
This for y'all to think that I don't write enough
They just mad 'cuz I got the midas touch
You love her, then you gotta give the world to her
Is that a world tour or your girl's tour
I know that you gotta be a thug for her
This ain't what she meant when she told you to open up more
Yeah, trigger fingers turn to twitter fingers
You getting bodied by a singing nigga
I'm not the type of nigga that'll type to niggas
Shout out to all my boss bitches wife-in niggas
Make sure you hit him with the prenup
Then tell that man to ease up
I did another one, I did another one
You still ain't did shit about the other one
I got the drink in me going back to back
Yeah, going back to back
Sounds like Drizzy is really pulling out all the punches on this one!
Listen below to "Back to Back" below:
Ice cold.
Be the first to receive breaking news alerts and more stories like this by subscribing to our mailing list.