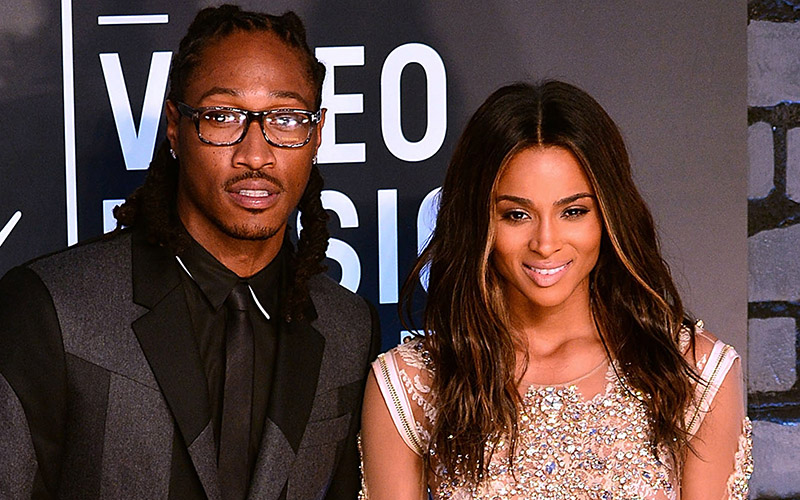 Future is finally opening up about why his relationship with his baby mama Ciara didn't work out.
In part 1 of his "Like I Never Left" documentary, Future does a quick interview with Rap Radar CEO Elliot Wilson and reveals that the reason he didn't marry Ciara was because he didn't want to have a big hollywood wedding.
"I want to marry you but can't have no big wedding on E! News. I can't have all these big ass media outlets cover my wedding and I'm not comfortable. I'm not even comfortable with the people in here. I'm not comfortable where I'm at in my career. I'm not comfortable about compromising – being the person that I am – being the man I am. I feel like my better judgement is to go back to record and make better music… I felt like I knew what I was doing…I said it."
Future also says he felt some type of way after Ciara kicked him off her album despite all of the success they reached with her hit single "Body Party."
"She was pregnant and she started working on her next album. Me and Mike Will finished the album before the album she just dropped [referring to Ciara].

She didn't want us to be a part of it at first. Like damn, we just came off a No. 1, and you go straight to Dr. Luke and start working with him? You go right back to the pop lane after we get a little steam?

We shouldn't do that. We should've just finished what we started. You know what I'm sayin? Go back into that 'Body Party' lane and give the fans what they want. That's what they want from you. Like, let's give them that and let it cross over to pop — instead of trying to chase that crowd."
Peep the 5-minute documentary/interview below:
But that wasn't the end of Future spilling the beans on he and CiCi's former relationship.
Future also recently sat down with HuffPost live and spoke on how Ciara never made him wait for sex, but they did pray after their first time together. (Sounds a bit weird, huh??)
Future's comment came well in good timing, considering Ciara's new boo Russell Wilson recently confessed that God came to him and told him to wait until marriage to have sex with Ciara.
"God told me something else. He ain't tell me to wait. I guarantee you that," Future said. "We prayed afterwards though. After we did it, we prayed. That's a true story."
This guy!!! (LMAO)
Future also shot down rumors that he cheated on Ciara while they were together.
Wath below:
Be the first to receive breaking news alerts and more stories like this by subscribing to our mailing list.