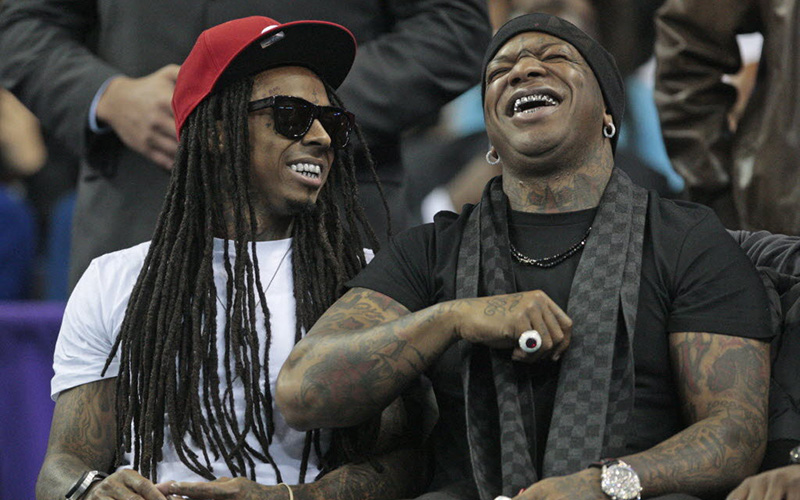 And the beef goes on…
This past weekend, Lil Wayne and Birdman both showed up to Jim Jones' birthday party at Liv nightclub in Miami, and things didn't turn out so well for the former father-and-son duo.
While Wayne took to the stage to perform his song "CoCo" — a track from his Sorry for the Wait 2 mixtape, in which he disses Birdman and Cash Money — someone from Birdman's VIP section threw a drink at Wayne.
In video footage captured, Wayne can be seen stopping in the middle of his set after being hit with the drink, before he looks up in Birdman's direction who's standing in a balcony above the stage and appearing to have a look on his face like, "Yeah, bitch, I threw a drink at you, what you gone do now?"
Sources inside the club tell TMZ that Birdman was the one who threw the drink, which wouldn't be surprising, considering their VERY public legal feud.
Club owners reportedly ended up shutting the party down before things got out of hand. Um, Happy Birthday Jim Jones?
Peep the footage below:
We see Birdman is still out here acting like a scorned lover! (LOL)