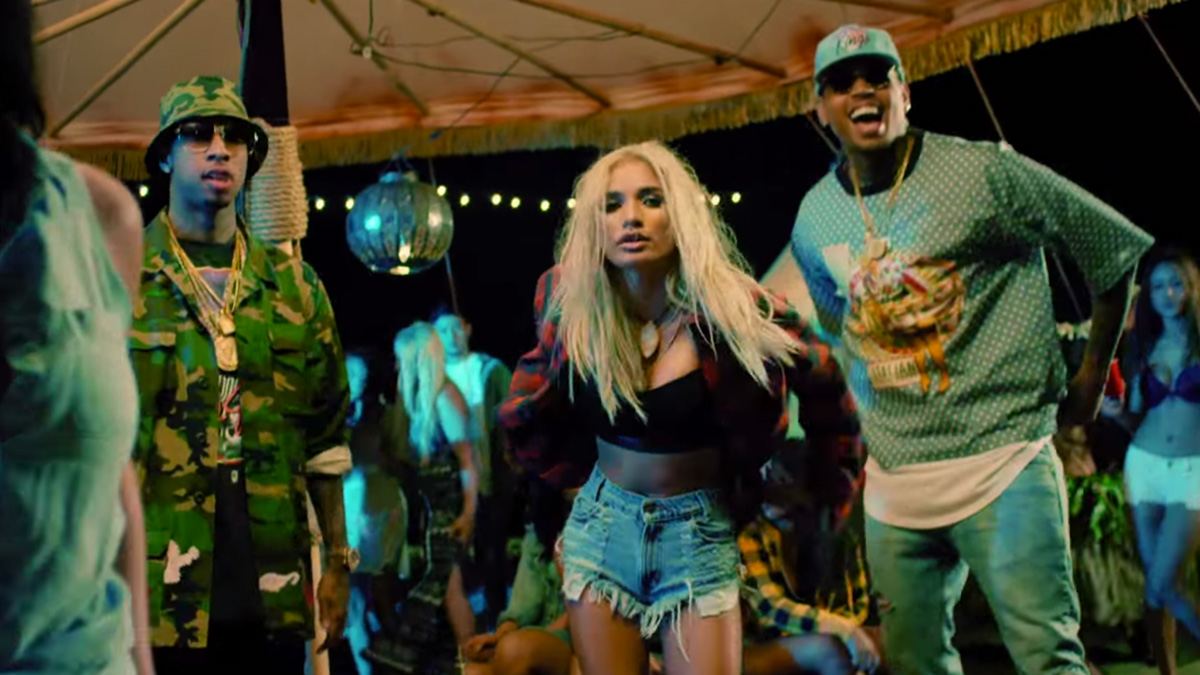 New artist Pia Mia parties in the sand with Chris Brown and Tyga in the summery video for "Do It Again" — the lead single from her upcoming debut studio album by Interscope Records.
In the video, which was shot in early June in Malibu and released a few weeks later on Vevo, the 18-year-old Guam native shows off her dance moves on the beach, cruises in her Jeep Wrangler with her homegirls and hangs out with Chris and Tyga at what looks like a hella fun cabana party near the ocean.
Last summer, Pia signed a multi-million dollar deal with Interscope Records. According to her contract, obtained by TMZ, she'll get $1.3 million for her first album, and up to $9 million more if she releases three more albums with them. The contract also gives her the opportunity to make bonuses if her albums end up being hits.
Pia, who is best friends with Kylie Jenner, got her start on YouTube and hit it big after Kim Kardashian posted a video of her singing Drake's "Hold On We're Going Home" a capella at a birthday dinner for Kylie, which was attended by Drake and Kanye.
She explained to Pop Crush how she was able to get Tyga and Chris Brown on her debut single and what it means to have their support:
"Do It Again" is a record I've had done for about a year and a half, two years. I worked on the song with (producer) Nic Nac and (songwriter) Marc Griffin. And originally the song was just me on it.

A while ago, when I was visiting Nic Nac, Tyga and Chris, they were all in a session, and I know all the guys. So I was just stopping by to say "what's up?" and then "Do It Again" got played in the session.

Chris and Tyga heard it and were like, "Oh this is crazy, can we get on it?" So they did, and it was insane, and they killed it.

So we decided to put it out. It kind of happened organically, and the guys are really cool. It's just dope to have a record with them. I've looked up to them for so long.
Watch Pia Mia's "Do It Again" video (feat. Chris Brown and Tyga) here:
Be the first to receive breaking news alerts and more stories like this by subscribing to our mailing list.