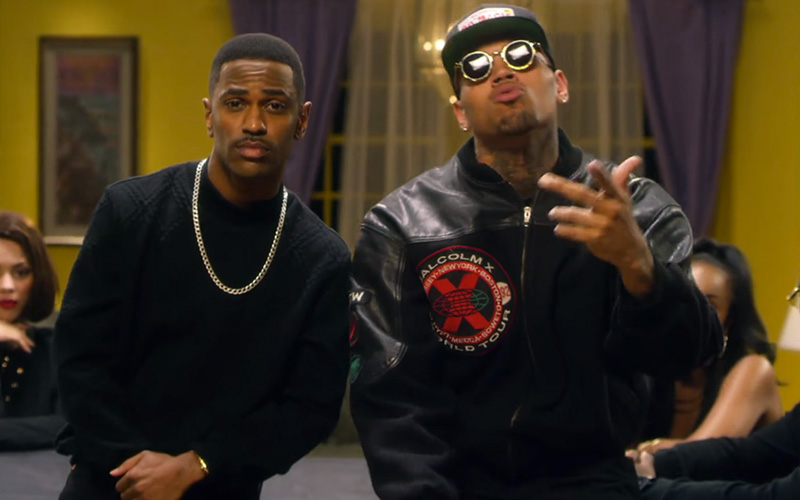 Big Sean's music video for his latest single "Play No Games," featuring Chris Brown & Ty Dolla $ign, may be his best video yet.
The video, directed by Mike Carson, creatively pays homage to the classic 1992 TV sitcom "Martin," which is something most of the twenty-somethings today grew up on and can all relate to.
From the clothes, to the setting, even down to the multi-cam setup and 4:3 aspect ratio — the 90's TV show inspiration is 100% evident.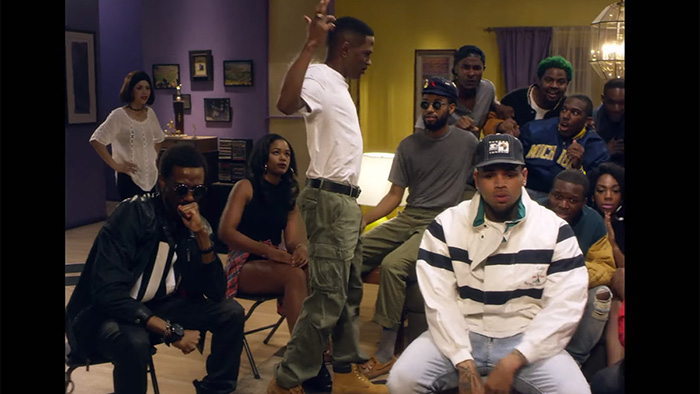 Big Sean plays Martin in the visual, and he's trying to get some personal time with his girl Gina, but he keeps getting interrupted by his friends, Pam, Tommy and Cole (played by Breezy).
There are also cameos from French Montana, Reginald Ballard (Bruh Man), and the real life Martin Lawrence himself, who, through the television, kicks Sean and his crew out of the apartment at the end of the video. "Sean, Chris. Party's over baby; now you gotta get to steppin'. Bounce!" he says.
Actress Tisha Campbell-Martin (who famously played Martin's girlfriend "Gina" on the series) even expressed her excitement over the video, which debuted during the BET Awards after-show broadcast.
I LOVE this videooooooo!!' @BigSean @chrisbrown @tydollasign ahhhh so dope! https://t.co/qPoTZ1oY8P

— Tisha4real (@TishaCampblMrtn) June 29, 2015
Watch Big Sean's Martin-inspired "Play No Games" video featuring Chris Brown and Ty Dolla $ign below: