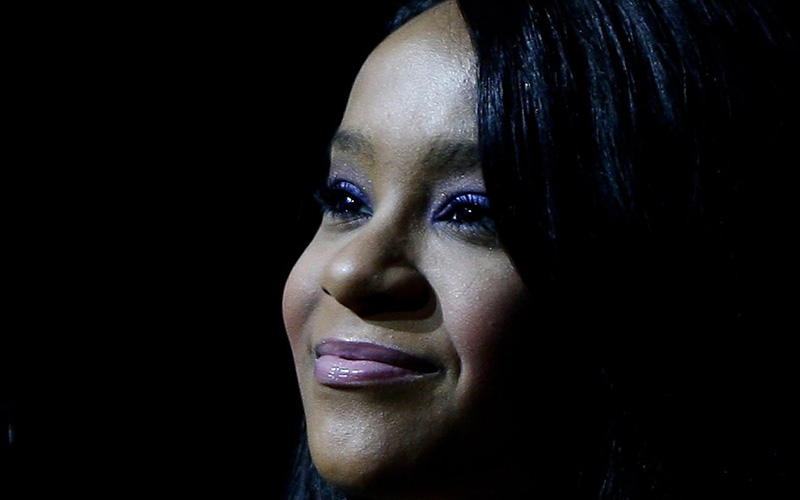 After spending nearly five months in the hospital in a coma, Bobbi Kristina Brown — the only child of late singer Whitney Houston — has been transferred into hospice care as of Wednesday (Jun 24).
Brown's aunt and legal co-guardian Pat Houston announced that the family has moved Bobbi Kristina and taken her off all of her medications and any other forms of artificial life support so that she can die naturally and peacefully.
"Despite the great medical care at numerous facilities, Bobbi Kristina Brown's condition has continued to deteriorate," Houston said in a statement released to the media. "As of today, she has been moved into hospice care. We thank everyone for their support and prayers. She is in God's hands now."
According to sources close to the family, Bobbi Kristina's condition has dramatically deteriorated over the past several months, her organs are failing and she could pass away "at any moment," Entertainment Tonight reports.
People.com spoke with a Brown family source that told them Bobbi Kristina — who spent her 22nd birthday back in March in a coma — was "skin and bones."
"She has been losing weight, she's been losing hair. They were taking good care of her, but she has no muscle tone at all. There has been some worry that her organs are shutting down."
Brown has been in the hospital ever since she was found face down and unresponsive in a bathtub at her home in Atlanta on January 31st — an incident which had eerie similarities to the February 2012 death of her mother.
In April, Bobbi Kristina's grandmother Cissy Houston told People that she remained unresponsive after suffering "global and irreversible brain damage."
The following month, in an emotional interview with ET, Houston said Bobbi Kristina's condition remained "the same" and she was "not progressing at all."
Houston added, "She's not gone yet, but you know, whatever the Lord decides, I'm ready for her. I have nothing to do with that. That's His job. It's His territory, you know? And I understand it."
A source close to the Houston family told People earlier this week:
"Krissi is breathing, but she cannot communicate. The family and her father are just taking things one day at a time. She's just in God's care and it's whatever he decides. The heartbreak and pain we feel in seeing her that way is beyond words."
Be the first to receive breaking news alerts and more stories like this by subscribing to our mailing list.